Posted on:

March 2, 2021
Network monitoring software for hassle-free enterprise work-flow
Get Started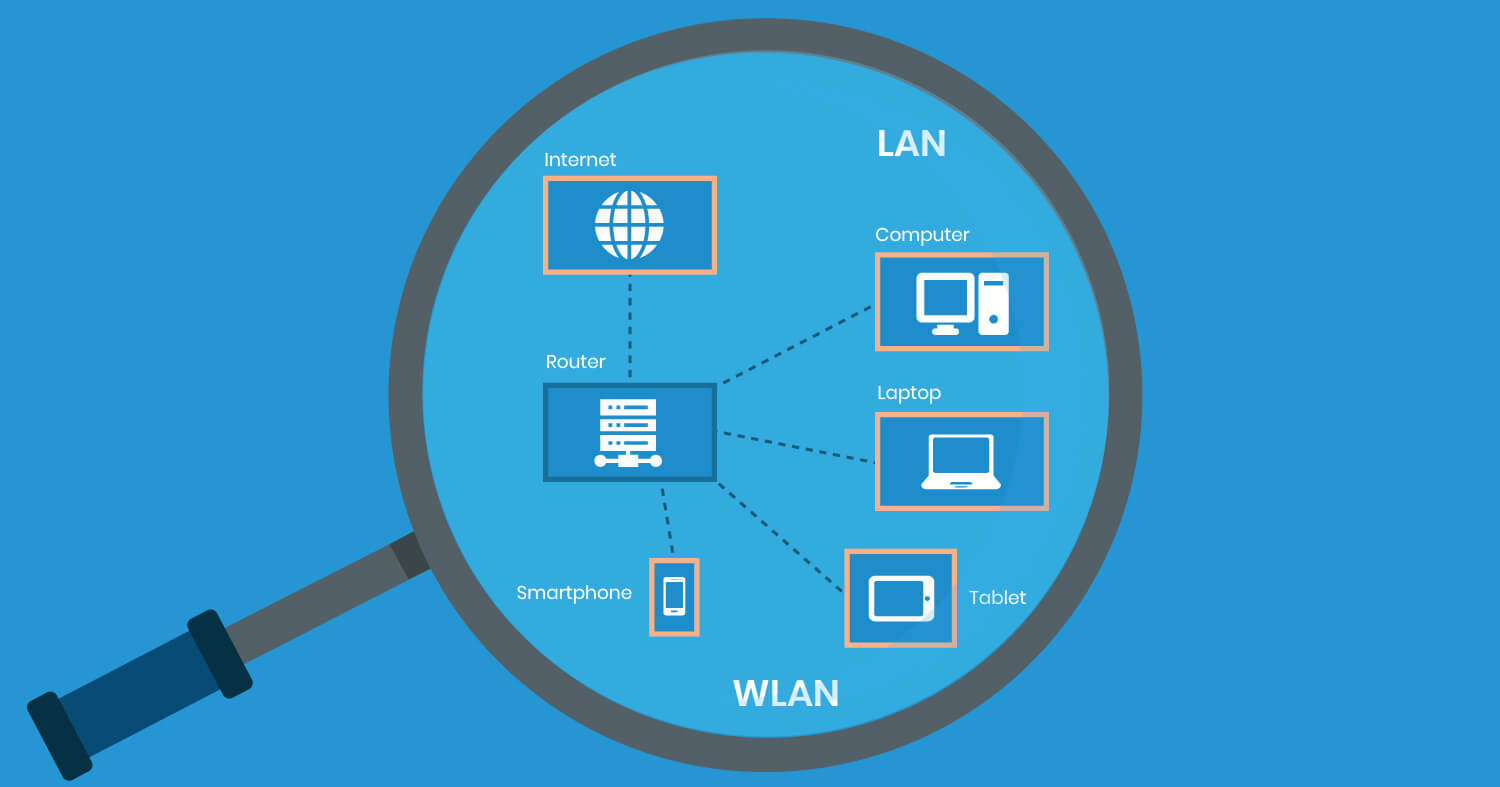 Working remotely has become the new norm for every industry since the deadly Covid-19 outbreak occurred. No matter how large or small the organization is the comfort of working from home does come with unwanted perks like continuous urgent texts from the boss, panic among the team members related to massive clientele for creating plans to the distribution of the tasks, and time management. The list goes on and certainly should not be ignored. The supervisors or the team leaders need to manage everything on their own but it does not necessarily mean that all of this has to be managed manually.
Businesses rely majorly on networking while having multiple links established across geographically separated data centers, public and private clouds. This creates a huge challenge for any organization to manage the work structure seamlessly. That's where network monitoring software comes to the rescue. Such software i.e. network monitoring tools are designed to monitor and manage the network traffic flow used by network administrators and security staff for better performance monitoring and daily operational activities over a network. It automates the majority of the organization's workflow cycles and processes.
Why network monitoring is required?
The network plays an inevitable role in any organization as it is supposed to be the backbone without which any work process would be incomplete. Not having a prominent source to communicate internally or externally can be a disastrous scenario for enterprises. Manual operations or workforce management tasks can be daunting, time-consuming, and may take a toll on your operational costs.
Thus, to conquer the networking battles, network monitoring tools are essential in order to keep tabs on performance, spot anomalies, check network health, and identify potential security issues. Monitoring empowers your networking staff to catch complications before they develop into problems and help preserve high availability.
The importance of network monitoring is to observe your network and inform your team of any current or imminent performance issues. In short, network monitoring tools come equipped with several additional features that can be a valuable investment for any type of organization in the long run. Network monitoring tools can also help build a faster, more reliable network and once network traffic is characterized by base-lining and collecting data, you can reasonably predict the effect of additional services or computers on the network, allowing the chance to build in low latency tool and keep to quality of service metrics for vital systems and applications.
Leapmax, a simplified remote work solution, provides many tools that enable a seamless flow of organizational network wherein you can check user status, screen capture, records, barge-ins, monitoring, etc.
Why do businesses need network monitoring software?
Network monitoring software has the capability to improve the utilization of the company's hardware, through the control of its operational activities. For example, if a computer is not working properly, the network monitoring system will detect it, send proactive alerts for making decisions to repair or replace can be finally made. This way, the employees will be able to devote more time to other tasks, knowing that if a problem arises, the supervisors will receive the corresponding alerts leading to more productivity and discipline.
Moreover, modern businesses can't survive without a fully functional, high-performing network. If your enterprise's network isn't performing at the level required in remote working, it is more unlikely to satisfy user and client demands on the deadline. That is why network performance monitoring solutions allow businesses to continuously analyze their network performance issues and take the necessary steps to fix them.
Network monitoring software can prove to be fruitful in several ways mentioned below.
Take a look:
To ensure scalability in an organization, the enterprises require a tool that's able to track and check network quality, size, expansion, and maintenance. And, network monitoring software can be of great help in achieving that.
Security vs performance chase
If your goal is to decrease security threats by early detection and possible hindrances, you must take into account network security chase tools. By identifying slowdowns and problem areas and collecting performance data, network monitoring systems takes care in optimizing the network's performance.
Minimized risk
One of the biggest benefits of a network monitoring system is its ability to identify malicious behavior. Network monitoring systems can keep a track of network threats, everything from unauthorized downloads to password changes, and red flags that can be identified and mitigated as quickly as possible.
Key capabilities for network performance monitoring solution
When your business starts evaluating network monitoring solutions, the major elements to look for in any network monitoring tool should be its key features and capabilities. Every network monitoring tool worth its salt allow enterprises to discover and learn about network performance issues, including where they are, what areas of the network they can affect, and how it will fix them. However, many tools come with additional capabilities that many businesses might not need, so how do you know which type of features will suit your organization's workflow? Below are the key features to look for in any network monitoring solution that will assist you to know how it stands out from the crowd.
Actual-time, non-stop performance tracking
Network tracking tools must have a good way to continuously observe your network and its interconnected gadget ecosystem, preferably with as little human input as feasible. Otherwise, your business enterprise will be lacking solutions to critical performance problems.
Proactive performance tracking
Legacy community tracking equipment operated on a reactive method, searching out overall performance issues that have already begun to affect your community. That method doesn't work anymore, however; community admins have to be capable to hit upon and save you problems earlier than they even show up.
Performance visualizations
After your network tracking tool gathers statistics on performance metrics, it wishes to show the statistics it's amassed via visual dashboards. Solid network tracking gear will automatically create graphs and visualizations that automatically update as overall performance adjustments. The pleasant tools permit admins to customize their performance visualizations, selecting the graph sorts that fit them well.
Full network visibility
During network performance monitoring, your company has to be tracking every transaction that happens on your network. Network monitoring solutions provide automatic scalability, detecting and adding devices as they connect with the network without requiring manual activation or configuration. This way, companies can make sure that all their network communications are monitored, leaving no vector of your network unchecked.
Intelligent network alerts
Network monitoring tools alert your enterprise about performance issues, but those alerts must transcend by just telling them that there's a controversy. Alerts based on actionable analytics should give your network team prompt information about any issue's type and location.
Hindrances that occur in a network monitoring software that should be kept in mind while choosing the appropriate solution are:
• Human errors in network monitoring are one of the most common issues which could affect network performance.
• Configuration problems or network outages can arise whilst gadgets aren't well configured.
• Failing to screen environmental elements
• Lack of network visibility
Summing up
Evidently, networking monitoring software is an essential aspect of network management. By using network monitoring tools that have the potential to save time, money while limiting too much human intervention can give a heads-up on potential network outages and spotting possible security breaches even before they happen. Thus, make sure that you go for a network monitoring software that not only removes your networking obstacles but has the all-in-one potential to detect, provide alerts and solutions at the same time.