Posted on:

March 18, 2021
Managing remote employees: Data security challenges
Get Started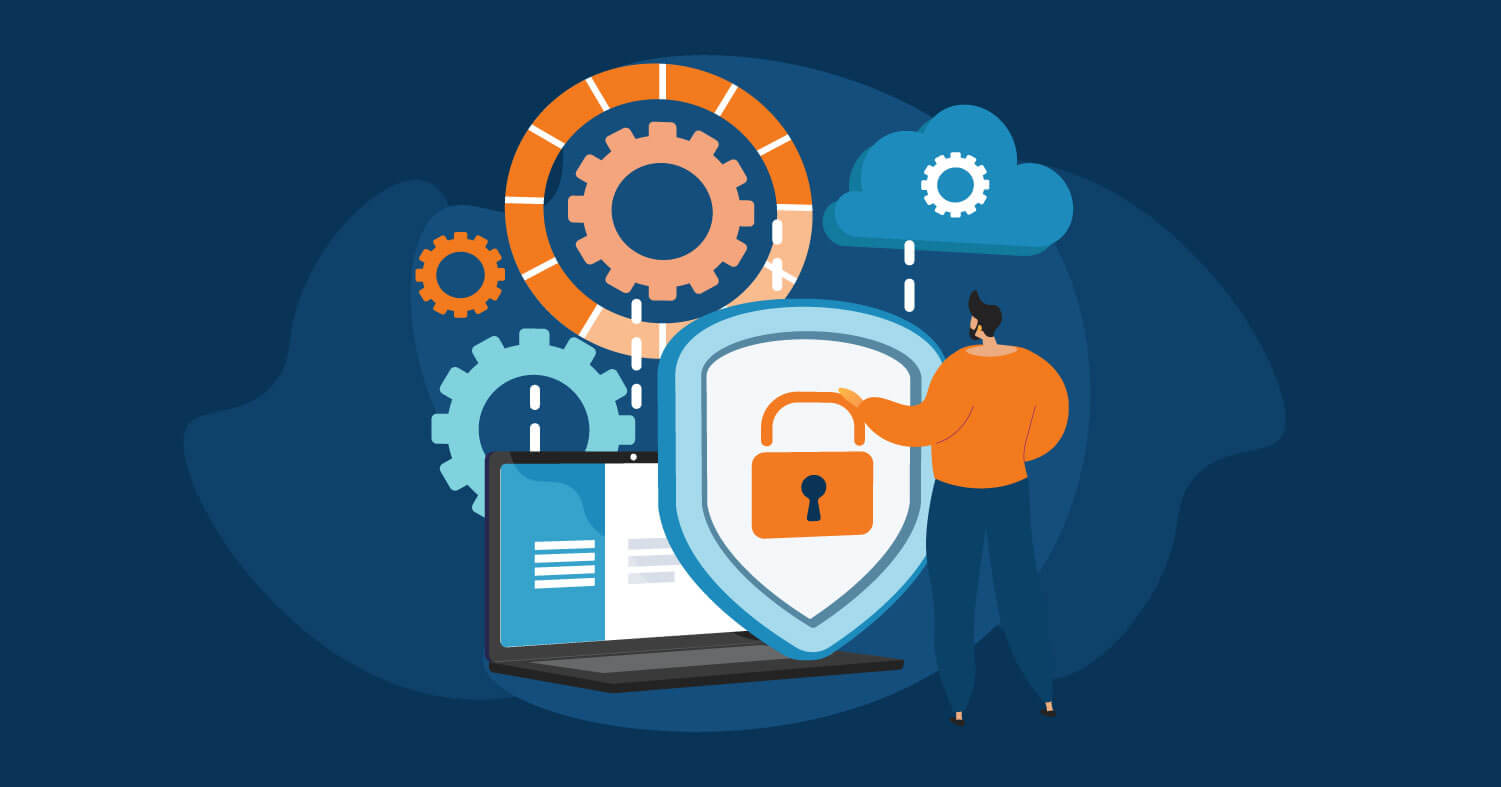 The global pandemic took a heavy toll by changing the fundamentals of our basic thought process and also ushered in new ways of working. Now the remote working will continue to stay for a very long time. In a way, it's a profitable situation for both employers and employees.
With remote working, employees can have a better work-life balance because now they have more time at their disposal to also attend to their family chores and also to devote some time to their self-development.
Enhance data security during hybrid work
Learn more
Remote working saves huge costs in the form of office space with ergonomic sitting arrangements, transportation costs, electricity expenses, security expenses which are all saved due to remote working.
Even with the many benefits of remote working, there are still some risk factors associated with it. One of the major risks with remote working is remote employee data security. For businesses, managing data protection while working from home, can be a real task. Due to the quick rise of remote or hybrid working, cyber attackers are able to generate different kinds of viruses which later causes data breach. For many businesses, transforming their working mode has been a tough decision mainly because of keeping their data secure.
While one in three organizations has had a cybersecurity episode due to an unsecured remote employee, around 90% of IT workers believe that remote working is not safe and the fact that remote workers are the ones at huge risk compared to those working on-site.
Security issues with remote working 
When it comes to remote employee data security, companies are at a greater risk. Here are a few common security risks that organizations face as they have shifted to remote work.
Phishing
 It's a common threat where hackers target employees by sending them messages and emails which, when employees click on, they accidentally download keylogging software in their PC which provides their details to hackers who can then easily access business data.
Ransomware
It's a form of malicious software designed to force the person for money by blocking their access to files until a ransom is paid.
Advanced persistent threats
It's a type of attack hackers used to invade the network by staying undetected for a longer period. This type of attack is efficient because it becomes harder to discover the hacker and they can steal important data without alerting anyone.
Data Breach
It's a security incident in which unauthorized members are able to access valuable data without authorization.
Solutions provided by Artificial Intelligence in data security 
With the rising advancement in science and technology and the world becoming digital at a neck-break speed, there is exponential demand for Artificial Intelligence and Machine Learning across industries. With its increased demand, cyberattacks have also increased.
The biggest potential of its use lies in AI-based user authentication through biometric route while logging in to the system either on mobile or computer or for biometric recognition for getting access to classified areas in work. These can be done through scanning fingerprints, retina, and in with or without a password. For remote employees, such scanning can be done by webcam.
AI can be used to detect potential malware and ransomware where AI is trained using complex algorithms in identifying some patterns towards potential cyber threats. Then immediately before there is any cyberattack on the main system, it is isolated from any damage.
Companies have started using employee activity monitoring tool which helps them in keeping a track of their remote employees, hiring and training newly hired ones, all by ensuring data safety and security. In order to prevent data breaches, such software consists of tools like website whitelisting which allows the user to only use authorized websites which halts every possibility of data leakage in a work from home setting.
Then there are tools like key combinations where the person-in-charge can block certain key combinations they think their team members do not necessarily need for checking data leaks.
Cybersecurity experts consider remote employees as threats because they are away from physical sight which becomes a challenge for organizations to keep a track of their remote employees and monitor them if any suspicious activity is detected.
This is where AI software plays a key role by containing features that help organizations in employee monitoring and tracking their remote employees and taking action if any suspicious activity is detected through their side. These features not only help organizations in increasing the productivity of their remote employees but also help in restricting and taking immediate actions towards those remote employees who seem to be suspicious.
In case of any unusual behavior detected by its features like user image records which allow user's images to be captured from the system's webcam to look out for impersonators. Screenshots of the user's screen and user images through the webcam can be used as proof to identify any unusual user behavior.
There are also features like remote barge-in, web usage & tracking which allows the person-in-charge or a supervisor to inquire into a user's system to catch any malpractice or data leakages during their working hours. They will be able to monitor all online activities of active remote users and be able to cease every possibility of data leakage in a remote working setup.
Conclusion 
With the growing rate of cyber-attacks, organizations are becoming more aware and open to the importance of AI security tools. It's clear that the smarter and correct way to protect the data of a company is by deploying artificial intelligence.