Posted on:

February 14, 2022
Solving employee performance tracking questions once and for all
Get started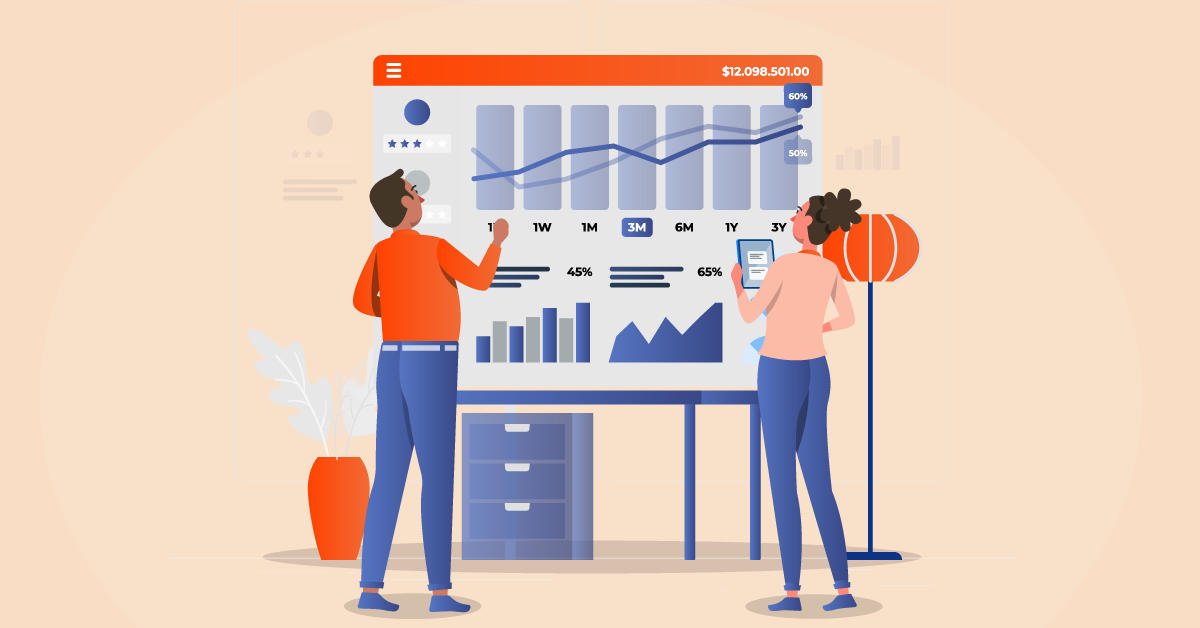 Remote working environments involve employees operating virtually or online instead of working at a physical campus. They connect to the company workspace and co-workers via certain software. While working flexible employee performance tracking is one of the factors that organizations always wanted to keep an eye on.
According to Owl Labs, around 16% of enterprises globally have rolled out 100% remote working environments. In fact, from 2009 to 2021, the number of people involved in remote working has substantially grown by 159%.
So how these numbers have affected novel ways of working?
This increased interest in remote working has not only been due to new emerging technologies like: 5G promises higher data speed and VR and IR communications that ensure realistic virtual interactions.
Also, the advent of covid-19 has pushed the limits of remote working. Now, to generate great results, physical premises are no longer essential. However, even if the work quality has upscaled gradually, companies cannot claim the same regarding their employee productivity tracking systems.
Enhance your remote team performance
Know more
Employee performance tracking in remote environment
While companies realize the potency of remote working to upgrade the standard of work, it cannot serve as an appropriate alternative to offline working.
As per Statista, about 30% of US employees stated that the quality of new hires post-covid remotely is worse than pre-covid. Remote work collaboration, innovation of new products, and services have also degraded by 17-20%.
It suggests employee performance cannot be easily monitored off-premises. Due to this, enterprises often face challenges in maintaining project quality.
Hence, solutions like remote workforce monitoring software are required to keep track of employee productivity.
Why is employee performance tracking needed?
An employee performance tracker evaluates the performance of an employee. It deploys metrics to determine how well the employee has been working. It generally evaluates the performance annually and helps managers to decide the competency level of employees.
The evaluation process also involves comparing the goals set and the goals met in the stipulated time by the employee. Furthermore, based on the evaluation, the productivity of employees has been decided accordingly. About 98% of businesses believe that employee performance management plays a vital role in the growth and development of a company. Also, according to Gartner, 81% of HRs are revamping their metrics of employee performance tracking for better evaluation leading to efficiency and more usability of the user activity monitoring software.
How to improve employee productivity?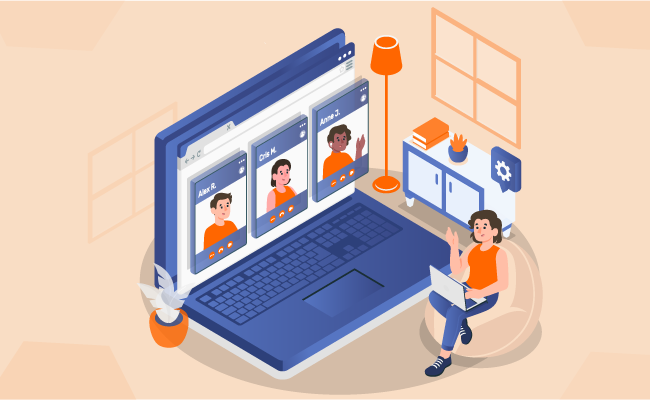 Improving employee productivity is the key to the overall productivity of the organization. It is so because workers are the backbone of a company; they operate efficiently due to their contribution.
Thus, it is natural that the shifts in employee performance will also affect the company's performance. That is why improving employee productivity in a hybrid/remote environment is required.
3 Ways to Improve employee performance
1. Set the right performance metrics
Properly setting attainable goals and realistic expectations will help to evaluate employee performance. The work progress will be calculated according to the criteria.
2. Work-life Balance
Strive for a healthy work-life balance to discourage unnecessary workloads. This way, employees will no longer be evasive and attain job satisfaction. It also ultimately adds to employee engagement and the subsequent benefits.
3. Annual Reviews vs. On-spot reviews
80% of employees have reported that they prefer on-spot reviews and recognition instead of annual reviews. Several employees even complain that the yearly reviews are inaccurate.
Therefore, it would be better to adopt an on-spot (or monthly) analysis of performance rather than the painful annual reviews that take a long time to evaluate. It also eradicates the chances of inaccurate reviews and provides room for quick evaluations.
How do you keep track of employee productivity?
Tracking employee productivity is important, even if the employee works remotely. To keep track of employee performance:-
Keep an eye on the work progress of employees, even if the workers are online. Ask the customers and vendors their viewpoint regarding the work quality of the employee.
Try to introduce some remote workforce management platforms like user activity monitoring software and encourage employees to adopt them.
Provide feedback and transparent performance reviews. If an employee is unsatisfied with the review, allow comments on the same.
Ask for updates regularly. If required, channelize the regular assessment documents via a manager. The employees shall report to the reporting manager with their everyday work progress updates, and the manager will report to the higher authorities.
While the pointers mentioned above are helpful, a centralized system to monitor the tasks is advisable. Therefore, it is best to deploy employee monitoring software.
An EMS, or a user activity monitoring software, will read the performance metrics provided and automate the evaluation process for faster report generation. It is a centralized software that allows the company administrator to supervise the work progress of all employees remotely or on-premise.
Managers can supervise over a private business network and encapsulate all the activities carried out by employees on the company or even the personal desktops.
What are the businesses looking for in user activity monitoring software?
Companies have realized that cloud-based remote environments are sufficient for producing excellent outcomes, provided that they have robust employee performance monitoring software.
Therefore, before onboarding an employee performance tracking software, they can check the following criteria that resolve all their challenges to remote work:
Productivity Management
Collaboration and communication
Quality Management
Keep your team productive while working from home
Know more
What can effective employee monitoring software do?
As employee performance and behavioral assessment decide the overall productivity of an organization, introducing monitoring software is crucial. As of 2021, the demand for efficient employee monitoring software by companies has increased by 54%.
An Employee Monitoring Software (EMS) evaluates the performance of workers based on their screenshot histories, file login, usage, and changes. It also monitors the website logs and keeps a tab over the company workspace via:
Internet Protocol (IP) addresses and subsequent access details to those workspaces.
Remote workforce monitoring software has remote controllers to grant administrators viewing access.
An efficient employee performance monitoring software should, thus, be involved in an evaluation process based on the efficiency criteria set to close the gap between productive and non-productive behavior.
Plus, it will satisfy all the criteria that contribute to better employee performance in the following way.
Better productivity management
This feature tracks the website and app usage. It ensures workspace transparency by showing the login hours, activity, and performance status.
Enhancing data safety
An employee monitoring software should protect business-sensitive data effectively via block-key combinations for passcodes, restrictive permission control, content protection, and system lockdown. It also prevents data theft by tracking mouse clicks and strokes.
Encouraging communication and collaboration
It offers an instant messaging tool for better interaction with co-workers. Along with team chat and encrypted video conferencing, quick, intelligent alerts are present for on-spot action.
Cementing compliance
A user activity monitoring software will divide the task of viewing real-time login activities of employees, remote co-browsing, and offering better communication tools. It will also check the screenshot histories of AI-SOP compliance and generate an insightful report.
Effective quality management
This trait of an EMS supervises all the training sessions, alerts past performance trends, and compares them to recent performance graphs. Its inbuilt feedback mechanism also comes with ratings and scores for the work quality of the employee.
Conclusion
The global EMS market is estimated to grow at a massive CAGR of 12.1% during 2021-26. It is even forecasted to reach USD 4.5 billion by 2026. As of 2021, virtual networking and private software networks hold the largest segment of the employee monitoring software market.
Cloud technology like remote employee monitoring software's improved efficiency and work accuracy make regular workflow simpler and foster transparency, even in remote work. Fuelled by covid and the possibility of such situations are rising again, employee monitoring software for remote employees is being adopted by various businesses to offer better virtual employee productivity monitoring facilities.