Posted on:

December 29, 2021
4 Factors that Improve Employee Productivity During Remote Work
Get started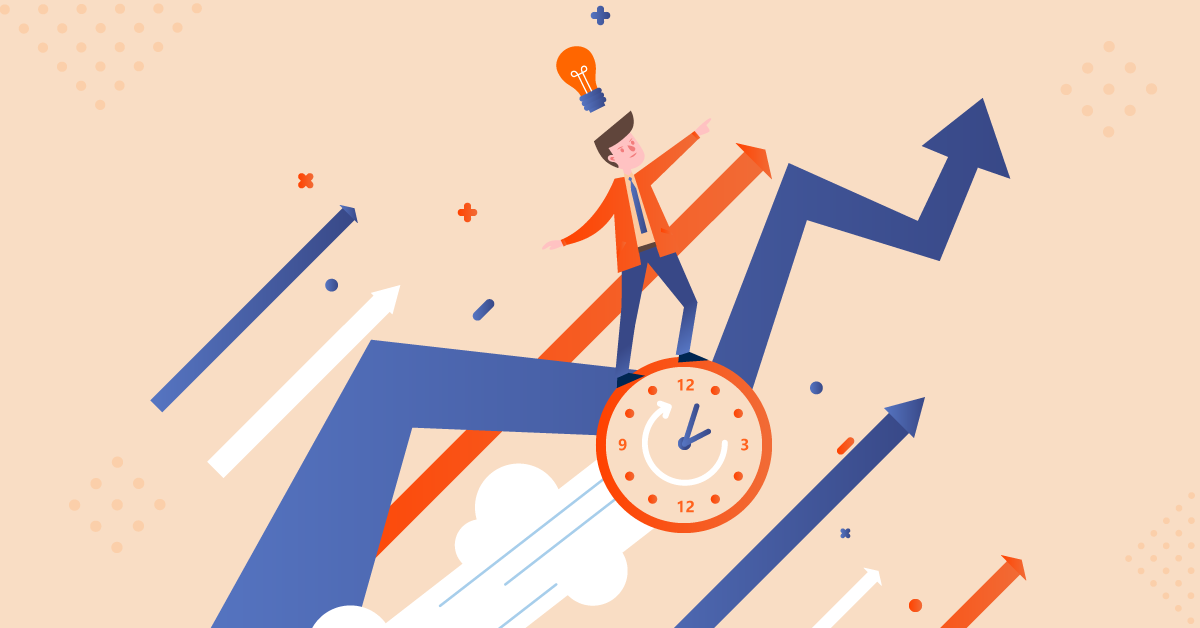 Improving employee productivity during remote work means taking measures against work from home distractions, social isolation, and many other aspects – that lead to unproductive employees. To overcome such challenges, employers need new and proactive ways to make hybrid work more easier and engaging for employees.
Here, we have defined the most important factor for organizations across the globe to help them understand what factors can be important for improving employee productivity during remote work and how you can achieve them.
4 Aspects That Will Assist to Boost Remote Employee Productivity
1. Set Priorities
Prioritize what needs to be done! Set realistic productivity benchmarks that actually allow employees to work without hassle. Reduce clutter first by removing things from the to-do list of employees and letting them know how you can help them.
Organizations need to be very clear about what they want from employees and let employees know what is expected of them. Things can change rapidly after planning things this way and for plenty of reasons.
The setups that encourage employee productivity during remote work will save everybody a lot of time and set the direction for the workday. Employees must be transparent with managers and supervisors to ensure they have their requirements fulfilled. This all depends on the fact that how multiple businesses use employee monitoring system and enhance efficiency regardless of geographical challenges.
Case Study: 98% lead validation for global telecom
Download Now
2. Equip Hybrid Teams With Productivity Tools
Helping your teams succeed while working remotely is to get the tools to help them stay connected as well as productive. Enabling an AI-backed tool like employee monitoring software allows managers to be in sync with employees' activities no matter where they are working from.
Businesses can take better advantage of remote workforces across the globe with a complete understanding of how they can stay social with hybrid teams no matter where they work.
Remote collaboration tools integrated into employee monitoring software for a hybrid workforce can help with double accountability and maximum output. When employees have the right tools, provided at the right time, it will become easier for supervisors and managers to align things effortlessly.
Set up a robust communication cum employee productivity platform that helps your remote employees stay connected, share files, exchange ideas in a jiffy, boost each other's morale, be in connection in real-time.
3. Establish Daily Check-Ins
Creating a daily check-in routine virtually is as important as being in a regular office environment. With managers and teams getting no longer daily face time, it is crucial that organizations enable the best of remote collaboration activities. A daily morning check-in via video conferencing, phone call, or instant messaging via an efficient chat tool can help enable this.
While communication is important to attain, balancing between actual communication efficacy and enhancing productivity needs to be strengthened as well. Businesses need to ensure that making teams connected while helping them be productive needs to be in a strategic way. Productivity tracking software for remote employees makes things easier on the management level and for employees also.
4. Non-Work Interactions and Team Building
Facilitating non-work interactions among remote workers is also the key aspect to improving employee productivity during remote work. It is essential that employees don't feel bored and inactive doing things in a monotonous way. Maintaining contact between supervisors and employees so that they do not feel disconnected from the team.
Providing workers a dedicated space to talk about what they are interested in apart from official matters would help them to connect better with their work next time. One way you can initiate non-work-related interactions is to leave a few minutes before or after any meeting. Another way can be doing a weekly virtual happy hour to foster productivity.
Summing Up
Personalize your approach. Businesses need to understand the whole criteria of employee productivity during remote work. By understanding how teams want to work, organizations can get an idea of the kind of tools and software to track employee productivity. Employee monitoring for hybrid work becomes important when there are people working from different environments, places and thriving in entirely different setups.
To manage both kinds of workforces, it is vital that employee productivity tracking tools cover all factors including hybrid teams communication. While micromanaging practices may not look sustainable, businesses need to improve productivity by monitoring employees closely. Having deadlines and predefined KPIs that help employees understand the importance of tasks leads to easy unplugging after work.