Posted on:

January 18, 2022
Your 2022 checklist to the best employee monitoring software
Get started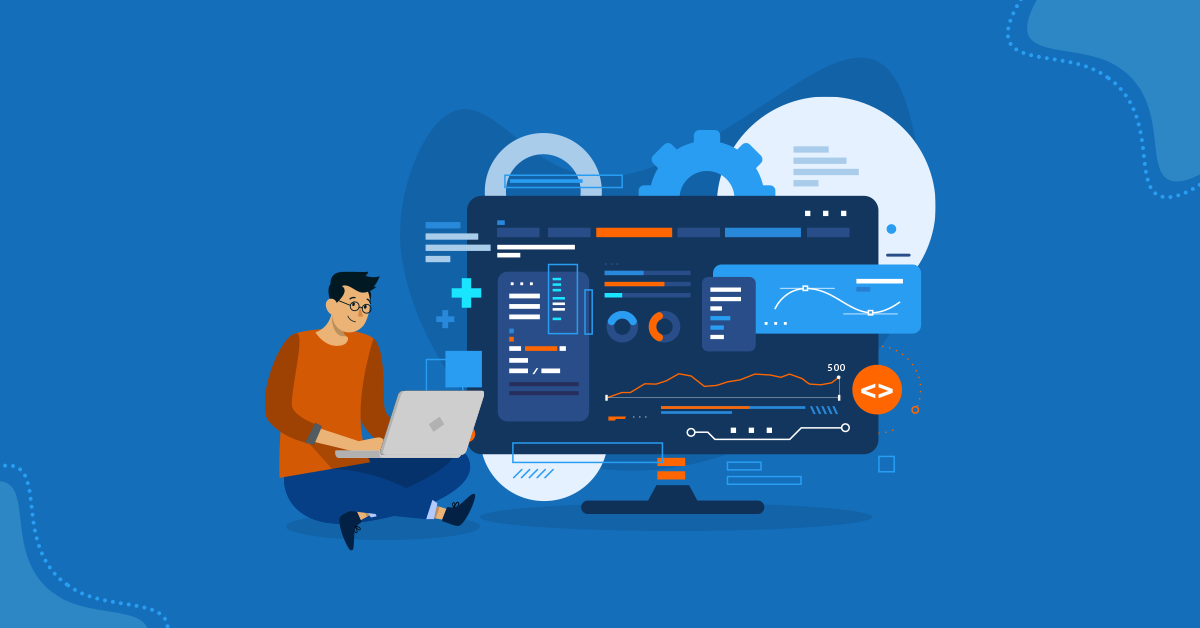 Employee computer monitoring software covers the major factors of analyzing how your remote workforce is supposed to perform and what they actually do. It measures employee productivity on a broader level and draws the line between productive vs non-productive performance behavior. Thus, when it comes to choosing out of all the options you get in the market, please consider the below information before taking any step.
What do we mean by the best employee monitoring software?
Remote or hybrid – there is a major factor that decides your business's excellency and that is how much accountability does your employees take when they are on duty. Because of the differences that these working environments offer, it is crucial to create a similar in-office work culture that does not let employees feel disconnected from the organization. This disconnection may lead to burnout, discouragement in productivity, low morale, and work-life imbalance later on.
All these repercussions will only result in operational inefficiency and regular workflow. Therefore, it becomes vital that businesses understand their requirements and goal behind enabling employee monitoring tools.
Elevate your remote team performance with Leapmax
Know more
List down your hybrid work requirements
We have mentioned 5 crucial aspects that will help you to get an idea of what you should look for in the best employee monitoring software.
1. Your business goals & excellency
Clarifying your business goals will help you achieve what you want to achieve through monitoring, remote work employees. For example, your goals can be related to enhanced customer experience (CX), increasing connectivity between hybrid teams by ensuring their collaboration with each other, and the following compliance. Employee monitoring software helps to attain all these factors by automating the entire process.
2. Employee performance goals
Work accountability also defines employee credibility for the long term. If you have predefined goals and set KPIs followed by employees dedicatedly then this can be the green flag to operational efficiency. To keep the track of this credibility during remote work, you can use productivity monitoring software to your advantage.
3. Identifying employee work patterns
Knowing what to achieve is crucial but getting insights on how to get it is one of the vital requirements of operational efficiency. The employee productivity tracking software keeps track of employees' activities that they do on their systems throughout their day. This includes how much time they are productive and how often they use non-productive apps or slack away from their remote workstations.
4. Securing crucial information
Working remotely is advantageous till the time it does not affect any important client or company data. Employees use so many files, share passwords, or copy/ paste things but it is not necessary that every worker would do it only for work purposes. Employee computer monitoring system helps supervisors to keep data safety intact by controlling the activities.
5. Making employees feel connected
Enabling seamless communication between your hybrid employees is vital. Because of the differences that different locations and disturbed connectivity offer, it becomes so important to make employees feel heard and connected with their teams. Remote collaboration tools can be the best fit for ensuring virtual connectivity.
What is an ideal employee computer monitoring software?
After listing down your requirements or having clarity on what you actually want to achieve through employee monitoring, your search for the best employee monitoring software starts.
An ideal or the best employee monitoring tool is the one that ticks all your requirement boxes. It should comprise all the elements mentioned above and make your hybrid work management easier by assuring:
Compliance management with AI & ML backed analytics hat tells employees' performance behavior when they are on duty and how they work.
Data security and preventing information theft by helping managers who are responsible for supervising hybrid teams.
Collaboration among remote teams by strengthening virtual connectivity work from home and office employees in real-time.
Employee productivity by identifying work patterns and keeping track of productive vs non-productive activities.
Having complete access to hybrid teams is critical for enterprises and outsourcers. The reason is evident. They cannot be physically present with all employees in different locations but they sure can have access to employee activity status, productivity status, performance behavior digitally. Employee computer monitoring software makes it simple for managers to conquer all the challenges that remote work projects and helps to ensure that employees are closer to the in-office environment even when working remotely.
Case Study: 98% lead validation for global telecom
Download Now
Summing up
With good employee computer monitoring software, businesses can get insights into various employee-related work factors like who spent how much time on which websites and applications, work hours, spend every ounce of working schedules on work or non-work-related platforms.
Taking the critical aspects of managing hybrid workforces of enterprises and BPOs, we have brought the checklist for you that will help you in making informed decisions. This handy checklist will help you stay on top of your operational efficiency in hybrid workforce management.