Posted on:

August 31, 2021
7 Aspects To Consider In Employee Monitoring System For Remote Work
Get started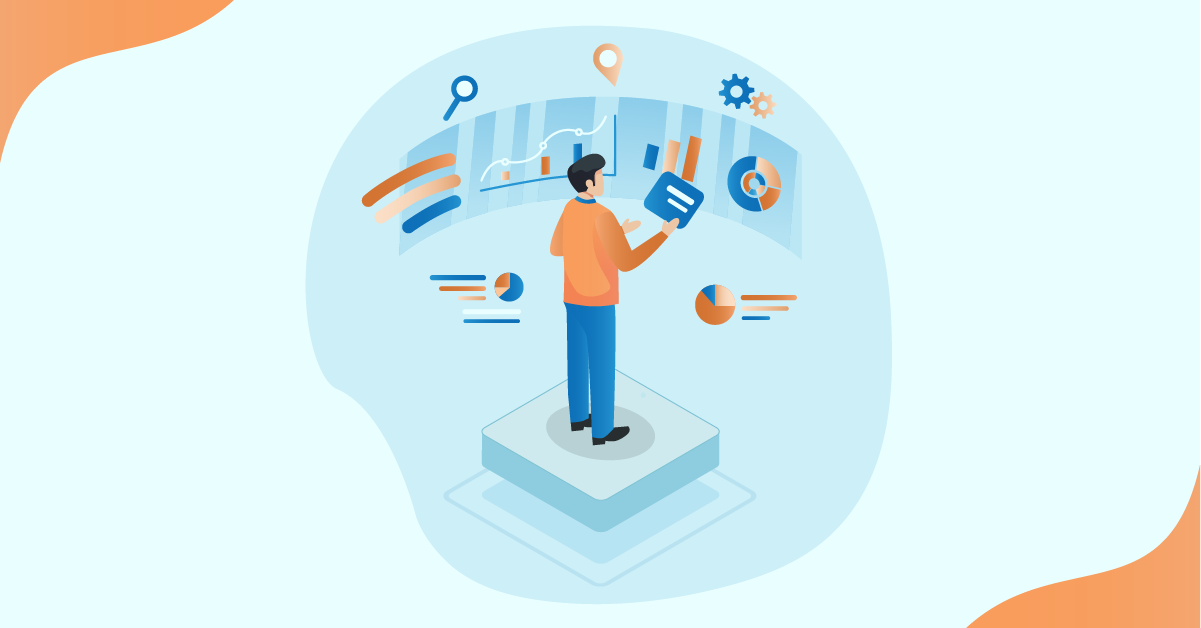 Rapid transformations in technology have given some major goals to businesses for enhancing their credibility towards customer success. With an efficient tool like an employee monitoring system, today's leaders can have more features and remote monitoring capabilities at their disposal.
Business and tech-heads have started relying on productivity analysis and work hours tracking that workforce monitoring software provide that help remote workforce to thrive virtually regardless of variations in geographies and time zones.
Maximize your remote team performance with Leapmax
Know more
What Employee Monitoring System Offers?
BPOs and enterprises across the world face challenges related to employee retention and employee productivity. Remote work has enhanced the scope of those challenges than ever before. In that scenario, to combat those obstacles that remote work projects, the employee monitoring system steps in.
It helps to keep tabs on employee activities that make supervisors able to assess employee performance behaviors. Employee performance behavior can be improvised through constructive and evidence-based feedback given by managers.
How to Keep Tabs On Employee Activity Using Remote Employee Monitoring Software?
Selecting an appropriate remote workforce management technology to drive enhanced digital employee experience is the need of the hour. Employee monitoring – the most debatable topic in recent times became more challenging when pandemic intensified the obstacles to remote or hybrid work projects. Many business owners understand the potential of employee monitoring software and know that they can manage their employees from a distance while not hindering their privacy.
The employee monitoring system has the capability to make the remote workforce accountable without sacrificing productivity, morale, or confidence. In fact, AI-oriented features actually serve to boost productivity and mitigate the chances of manual effort and error in data collected.
While monitoring workforce performance, you can get a sense of your remote workforce's behavioral patterns and work efficiency. When you set timelines for employees to meet their goals, you can analyze this data as an opportunity to evaluate performance and skill set.
So, if you are planning to enable an employee monitoring software to tackle your hybrid work challenges or you already have a remote monitoring tool at your disposal, these 7 aspects mentioned below will help you to choose the right and efficient one. Let's begin!
7 Things to Consider Before You Choose Employee Monitoring System
Remote monitoring reflects a variety of potential issues. It can be an unfamiliar and daunting concept for some. Where employers see it as a productivity analysis software, employees might feel worried if they are not aware of the benefits properly. The employee monitoring system does not limit itself to the concept of mere surveillance or time tracking. There is more to it. Employee activity monitoring tool enables you to highlight strengths and weaknesses within your team while giving you detailed insights on increased productivity and morale among the staff.
Take a look at what you need to check in your employee monitoring system.
1. Consider Usability and Security
When employees have too much of a workload, an employee monitoring system with limited features and capabilities may feel like a burden to employees and supervisors. Thus, it is wiser to go for a remote monitoring tool that meets your demands and has features with an easy user interface and centralized management.
The technological advancements in recent times may have provided convenient solutions to all industries but such convenience could even become a threat to crucial and sensitive data. To avoid and prevent such frequent data breaches during remote work, it is inevitable to use an employee monitoring system that also promises data and network security.
2. Seamless and Productive Employee Experience
Managing employee experience virtually is crucial as it has a direct impact on motivation, productivity, engagement, and retention of employees. It is critical for organizations to adopt effective remote collaboration tools that help to boost employee experience.
To improve end-to-end personalized processes and digital interfacing will be critical to focus on for the diverse composition of employees in the organization. If your remote team monitoring software for remote teams can help you achieve this important aspect, that means your remote work strategy is appropriate.
3. Identify Problematic Usage
If you have made certain policies for remote work that prohibits social media usage, whitelist certain websites during work hours, employee monitoring software should have the capability to notify supervisors. Managers can understand through in-depth analysis of employee work behavior whether their team is violating this policy or adhering to it.
It is not advisable to micromanage but it is always a good idea to prevent employees from using sites that are non-work-related to them. Additionally, certain employees work with sensitive company data so supervisors can identify the loopholes through where violations occurred.
Maximize your remote team performance with Leapmax
Know more
4. Expect Integrations and Customizations
In most cases, businesses already know what they want and for what purpose they would use certain technologies. To avoid conflict and confusion in enabling employee monitoring software, it is important that you set realistic expectations before any problem takes place. An activity tracking tool that can be customized and configured as per your business needs, it becomes easy to maintain and balance things.
Through an inactivity tracking tool, whenever company policies are violated, administrators can get automated and proactive alerts provided with detailed documentation.
5. Connected and Engaged Workforce
Make sure your remote employees do not see work collaboration and engagement as task overload. Your productivity tracking software should serve as a catalyst to communication and effective collaboration between them. Organizations should rethink the strategies on how to connect their remote workforce seamlessly, while strongly focusing on efficiency and productivity.
There should be an increased relevance of remote collaboration tools and engagement platforms in the employee monitoring system to provide improved digital employee experience as organizations embrace hybrid working setups.
6. Agile and Adaptive Virtual Culture
In times like these where remote work is the king, organizations must focus on implementing technology platforms to support mobility and virtual connectivity. Organizations that focus on engaged workforces can have more productive workforces as compared to the employees who feel disconnected from the organization.
Employee monitoring systems with capabilities to foster collaboration can be fruitful to enhance employee experience and build productive workforces.
7. Performance-Based Auditing and Quality Assurance
Activity tracking tools can help to track the combination of knowledge, work behavior, and interests of each employee over time and to map them to evolving business requirements. This vital aspect has pushed organizations to leverage AI-backed tools for data analytics and employee behavior analysis.
Measuring employee productivity and performance in the current hybrid working scenario needs to be re-engineered to be more agile, collaborative, and frequent. Thus, technological platforms like employee monitoring systems can be used to manage agility in remote settings, effectively tracking ongoing performance conversations as well as incorporating transparency.
Summing Up
It has become more important than ever for organizations to be agile and adapt quickly. Managing a remote workforce with an increased focus that is empathetic and human-centric is essential. However, we cannot overlook the pros that today's technology like the employee monitoring system provides.
In other words, there is a need for a remote work monitoring tool that benefits both employers and employees. If your business wants to stay ahead of the crowd by not involving in conventional and illegal practices of micromanaging, then do consider the above factors before enabling an employee monitoring system.