Posted on:

August 24, 2021
8 Useful tips for employees and managers working remotely
Get Started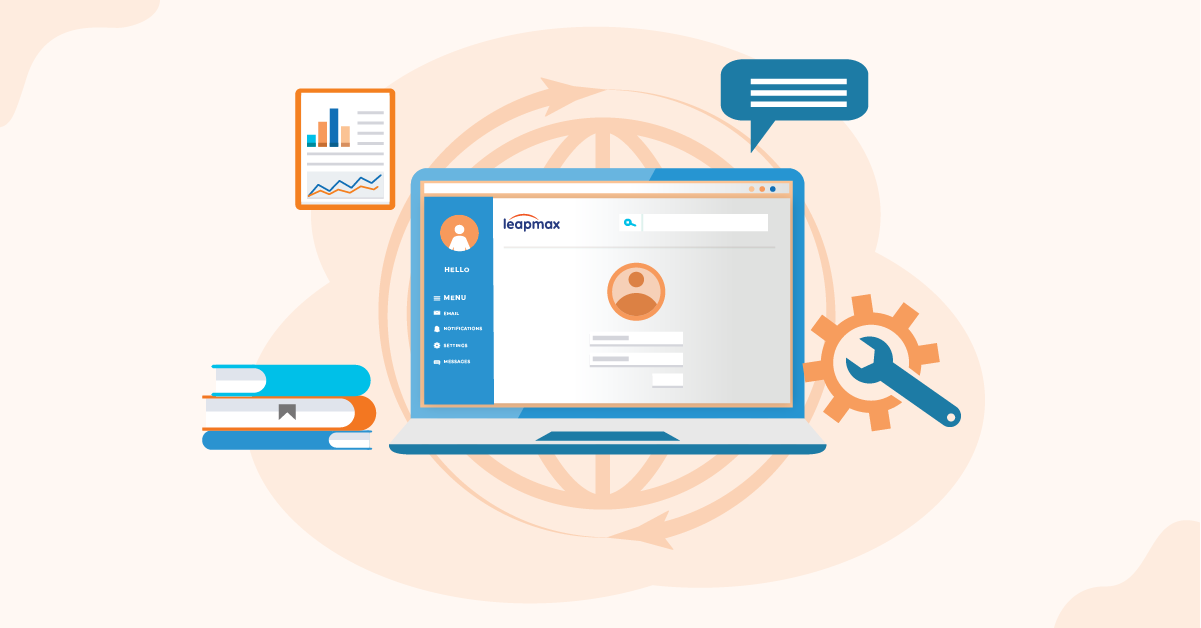 Remote working gives flexibility to employees; and thus by following some practical and customized tips on working remotely, your remote operation can also be a winner. In most cases, work-from-home enhances work-life balance for employees. And it's human nature; a person with a happy mind will have more intensity towards his/her task. This is why an upsurge in productivity is also observed during remote operations. An article published in BBC says a 13% increase in productivity among employees working from home one day a week. And this is mainly due to less distraction under "remote work" than compared to its "on-site" counterpart.
With more advancement in technology, without being in the same room or even the same city, you can manage your business process successfully. All it needs is a set of perfect strategies, clubbed with a perfect remote workforce management platform. This solution will work as an instrument for your remote operation while perfect planning will work as a lubricant of that instrument.
Why remote operation is a key solution for today's workspace
The remote operation comes with a two-folded benefit. Firstly it enhances work-life balance for employees. Under this workspace, people get better time flexibility or sometimes working to a schedule that suits them. Also, it eliminates the daily commuting time. Apart from saving daily travel expenses, a reduction in the amount of time spent on a stressful and unpleasant commute is undoubtedly a benefit for employees. So an employee arrives fresh at their desk and just raring to go. These two are major benefits that an employee gets from a remote operation. But what is important here is, it ensures a motivated workforce for the employers, which works as an early sign towards enhanced productivity.
Apart from productivity enhancement, remote work plays a major role in business continuity. A natural disaster or inclement weather, political instability, or even a localized health crisis can disturb normal operation for a brick-and-mortar business. Here comes the main role or relevancy of remote working. If your business is prepared to transit temporarily to a remote workforce in these situations, you will be able to maintain business continuity. Successfully transiting to remote operation during an emergency/ abnormal situation ensures you serve your customers while also protecting and supporting your workforce. Along with business continuity, the remote operation allows you to hire the best talent. As it literally allows a person to work from anywhere, a company can easily recruit talented new employees with no geographical area constraint.
As people feel more comfortable with the flexibility of remote work, a company will experience easier talent attraction. According to Gallup's research, 54% of U.S. workers say they would quit their current job for one that allows them to work remotely. These are just the basic benefits of work-from-home, and that too in terms of an employer's perspective. Looking at the results, it can be considered many companies worldwide would be looking forward to bring a "remote work revolution" as a strategic part of their business in the next few years.
Major challenges while supervising remote employees:
Although there are numerous benefits of a remote workforce, it also comes with certain drawbacks. Fortunately, following some useful tips for working remotely, a business can easily overcome these challenges. Keeping the digital contingencies of remote work, selecting the best platform for your business is parallelly important. The right platform with perfect planning provides overall independence to employees and also thus makes your supervision smart and effective.
While talking about the major bottlenecks of remote operations, the challenges for employees are slightly different from employers or organizations. But ultimately both coincide with one another, as can slow down overall business growth.
1. Challenges for employees
In the case of work-from-home, the chances of distraction are a major issue for most of the employees. Maybe because of other family members or a homely environment, it's all too easy to get sidetracked. Building a permanent work-station is the best solution for the same. This could be in a quiet area of your house with minimum distraction and far from your bed and couch. For an extra push, setting priorities with a to-do list and plugging tasks according is always a very effective approach.
Another major issue that workers face is a lack of communication. As everyone is working from their own location, team outing or lunch, small talks, and so on. Also, communication is crucial to discuss work strategy as well. A study shred in State of Remote Work shows, 21% of remote workers have concerns about communication and collaboration. Therefore a two-way communication channel is very important. Effective team collaboration will minimize the loneliness which easily develops among employees under the remote workspace. Not only about keeping everyone on the same page; employee engagement actually lights up the team spirit within your remote workforce.
2. Major bottlenecks for organizations
From an employer's perspective, along with numerous pros, remote operation comes with certain cons. Take the example of data safety and security. Under remote working, with productivity, data safety and security is another major concern for any organization. Due to outside operation, the vulnerabilities of data security can be found easily. Chances for any kind of data leakage from the employee's side or cyber-attack always remain high in a virtual workplace. The next two major challenges are lack of team collaboration and productivity monitoring. As mentioned earlier, this lack of team communication, in turn, weakens team integrity.
The same happens under productivity monitoring. Ensuring that every remote member achieves their targets daily while adhering to all remote operation protocols is vital. Actually, close monitoring gives a clear picture of a person's engagement towards his/her task. And a lack of close monitoring can be a threat to the data safety of your remote workspace.
Overcoming these challenges with 1 integrated solution with tips for remote team management
Indeed, there is numerous setback in remote operation. And some of them are potentially very strong to disrupt your business process in long run. But with the right planning and adopting the best remote workforce management software will definitely enrich the operation efficiency of your remote workforce. Approach like close monitoring or arranging regular team huddles coupled with data safety through one integrated platform is best. A management strategy in a typical workplace where the workforce is centralized under a common roof is slightly different from its virtual counterpart. Management should under it first and convert those strategies according to the current circumstances. Here are 8 useful tips for remote team management, which can be both effective and easy for your remote operation.
1. Employee productivity monitoring
Gauging productivity accurately under a remote workspace is undoubtedly a tough task. But it is crucial to monitor every activity of remote employees closely. Monitoring is not about time-tracking or productivity measurement, it also comes with data safety assurance. A platform that has features like, live user status monitoring, real-time screen capture, or remote barge-in works always works as fruitful tools for remote monitoring. For example, live barge-in enables a supervisor to snoop into an executive's system during working hours. This gives a clear picture in case of any malpractice that is both unproductive and hazardous for your business data security.
2. Practices from employees to enhance their own productivity
Along with choosing the right platform and work strategies, employees should practice some healthy habits as well. One of the most vital aspects while working from home is to keep energy levels boosted. For this planning the day like a normal office day, setting prioritizes of work and making to-do-list. This will always provide you a positive head start and also an extra push to finish your tasks timely and accordingly. Besides this, regular physical exercise is vital for remote employees. With exercise, employees should take a proper diet that includes lots of fruits and vegetables while trying to avoid unhealthy snacks. According to a study published in the journal Psychotherapy and Psychosomatics; inactive people could increase energy by 20% and decrease fatigue almost by 65% through a daily basis low-intensity exercise only. Employers should make sure that employees are maintaining a healthy and hygienic lifestyle.
3. Strategic approach from the Management team
One of the important aspects of supervising remote employees depends on the right management skills of supervisors. The management team should cascade work strategy with their team members regularly. Sharing feedbacks, organizing appreciation, and recognition programs through virtual platforms are also essentials. Managers should make sure that every approach should enhance the integrity of the team. Also, it should make sure that every remote employee can full their own KPIs easily without any technical glitch or managerial gap. A right managerial approach will improve employee engagement and operational efficiency simultaneously.
4. Make team collaboration regular
Whether discussing work strategy or simple team collaboration, all it needs is regular team communication. As useful tips for working remotely, thus team collaboration channels should be clubbed with data safety assurance. Using live communication getting assistance during working hours also becomes fast. Under team collaboration, live one-on-one, and team-based chat tools, video conferences are best in this regard. To make remote communication really worthwhile and secure; remote team management software that comes with an integrated live chat tool and video conference platform is always preferable to separate platforms. A one-stop solution encourages smartness and speediness in your remote process.
5. Scheduling L&D sessions to enhance the quality of work
Employee training and development schedule are always targeted to improve the quality of work. To perform better, it's essential to conduct timely training sessions for your workforce. And whether it is a remote operation or "on-site" work, learning, and development sessions, the necessity of training remains the same. No matter if you are training new hires or providing on-job training to your existing employees, all need the appropriate remote training tool.
A platform that comes with an integrated Learning Management System (LMS) and lives virtual classroom platform does best. LMS makes the training team deliver and share coursework easily and fast. Integrating your remote training platform with a Knowledge Management (KM) platform always gives you an upper hand for your virtual team. KM platform helps to save every training and working knowledge.
6. Setting Realistic Expectation
Employees need to be much disciplined under remote working, especially when they are not used to it. So it is also crucial for the supervisors to draw a clear outline of what is expected from their remote workforce. Cascading daily tasks and making plans for the upcoming weeks is very important. As a useful tip for working remotely, sharing the task list in advance makes a person more focused on getting the task done. And most importantly it is more schematic for a supervisor to keep track of every task or assignment and their progress.
7. Centralize the entire system to a secure cloud-based platform
Remote operation is all about working outside office premises. This is why it is really helpful to transfer the entire database into a cloud-based platform. Via cloud computing facility, every remote employee can access data, files from any location worldwide. So this technology brings accessibility to every employee and also eliminates the requirement of saving data offline. Besides, data storage advantage, it is also secure to store your data onsite with a cloud platform. According to a stat published in RapidScale, 94% of businesses say they saw an improvement in security after implementing cloud solutions. Hence choosing a cloud-based platform for your remote operation serves you two major benefits:
Data Security
Accessibility
8. Report Publishing and management
Every person working under an organization should be aware of what is the current scenario and the result of their efforts. And this is true for both "in-house" and remote work. This is why publishing reports and business performance is crucial. Reports not only gives a clear picture of the current scenario, but it also works as the primary component to take future business decisions. Under remote workspace, sharing reports with the entire team and that too through a secure platform is sometimes a challenging task. Going for a report management solution that features a user-oriented single-page dashboard viewing option is very useful. Now, why is a single page dashboard viewing option always helpful; it makes the management team draw an analytical view of each report simultaneously and endorse the opposite business strategies for future betterment.
Why engaging various platforms to supervise your remote workforce: when Leapmax can be your one-stop solution
The major three aspects that an ideal remote workforce management strategy should cover are.
Close Monitoring,
Data Security and
Team Collaboration
So as a guide to managing a remote workforce successfully; it is always preferred to look for a platform that solves every difficulty of remote operation and can serve as a one-stop solution to every challenge. Leapmax as a remote workforce management software is specially designed to cope with these drawbacks. Along with single and unique log-in credentials for every user, it uses AI-based user validation technology that ensures the authorized person is only working on the system. As a data safety precaution, Leapmax has facets like website whitelisting, block-key combination, and cloud-based data storage features. It's not only about data security, Leapmax comes with certain smart monitoring features that will always ensure you an enhanced operational efficiency. Features like user real-time user status, live barge-in are few names in this category.
Improve productivity and efficiency of your remote workforce by following and improvising the best tips for remote workforce management.