Posted on:

August 24, 2021
7 useful tips on working remotely in 2022 while measuring productivity
Get Started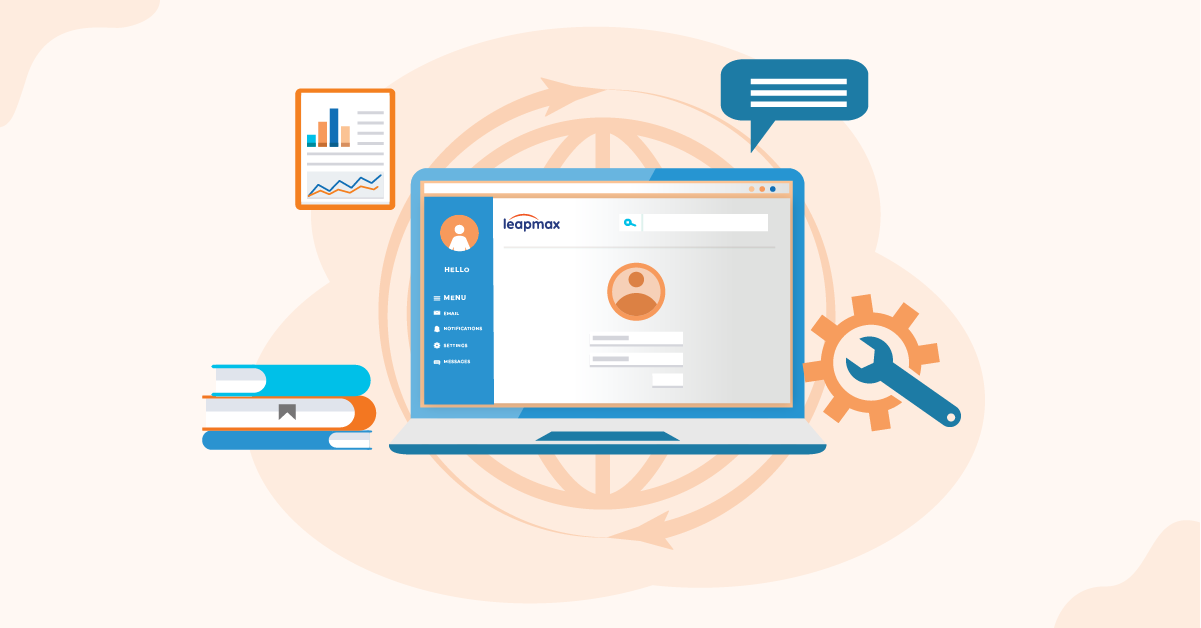 Think of the last time you have heard an employee bragging about how productive they were during their work from home. This can sound like a dream for businesses that operate in a hybrid environment. However, this dream can come to life if businesses actually know how to measure and improve employee productivity with some effective tips on working remotely.
Measuring employee productivity can bring vital changes to how a company operates. Productivity can be easily misunderstood with efficiency. However, there is a major difference between productivity and efficiency. Where productivity seems to count in a quantifiable manner, efficiency focuses more on quality.
With the right work productivity tools and metrics, your business can learn how to keep up with productivity and efficiency in remote workforce management.
Without beating around the bush, let's move on to the tips on working remotely.
Learn the importance of measuring employee productivity
Remote employee productivity is a lot more than what organizations think it to be. Productivity can be measured using work productivity tools.
With more advancement in technology, without being in a similar environment or geography, you can manage your business processes successfully. All you need is a set of perfect strategies, clubbed with a team productivity tool and methods to be active and actionable productivity metrics.
This solution will work as an instrument for your remote operation while perfect planning will work as a lubricant of that instrument.
As people feel more comfortable with the flexibility of remote work, a company will experience easier talent attraction. According to Gallup's research, 54% of U.S. workers say they would quit their current job for one that allows them to work remotely.
These are just the basic benefits of work-from-home, and that too in terms of an employer's perspective. Looking at the results, it can be considered that many companies worldwide would be looking forward to bringing a "remote work revolution" as a strategic part of their business in the next few years.
Thus, to make remote work operate efficiently, it is important that your business has certain work productivity tools to measure and improve remote workforce productivity.
To understand the tips on working remotely, be sure that your business knows the challenges of remote work.
Major challenges encountered by business in measuring productivity
Although there are numerous benefits of a remote workforce, it also comes with certain drawbacks. Fortunately, following some useful tips for working remotely, a business can easily overcome these challenges. Keeping the digital contingencies of remote work, selecting the best team productivity tool for your business is parallelly important.
An efficient remote workforce management platform with perfect planning provides overall independence to employees while making employees accountable for the work they do.
From an employer's perspective, along with numerous pros, the remote operation comes with certain cons. Take the example of data safety and security. Under remote working, productivity, data safety, and security are other major concerns for any organization.
Due to outside operation, the vulnerabilities of data security can be found easily – enhancing possibilities of data leakage. Remote or hybrid working has its own compilation of challenges like:
Tracking how many hours employees are being accountable towards work
Measuring workforce productivity throughout their day
Scrutinizing which applications were used by employees and how many of them are actually productive.
Fostering collaboration and engagement among hybrid employees
Real-time co-browsing and live check-in to reduce employee burnout and enhance their morale.
Tips on working remotely and measuring productivity
Indeed, there are numerous setbacks in remote operations. And some of them are potentially very strong to disrupt your business process in the long run. But with the right planning and adopting the best work productivity tool like employee monitoring software will definitely enrich the operation efficiency of your hybrid workforce.
Approaches like close monitoring or arranging regular team huddles coupled with data safety through one integrated platform are best.
A management strategy in a typical workplace where the workforce is centralized under a common roof is slightly different from its virtual counterpart. Management should understand it first and convert those strategies according to the current circumstances.
Here are 8 useful tips for remote team management, which can be both effective and easy for your remote operation. Some tips on working remotely that will assist to boost work from home performance.
1. Rely on productivity metrics
Gauging productivity accurately under a remote workspace is undoubtedly a tough task. But it is crucial to monitor every activity of remote employees closely. Monitoring is not about time-tracking or productivity measurement, it also comes with data safety assurance.
A platform that has features like, live user status monitoring, real-time screen capture, or remote barge-in works always works as fruitful tools for remote monitoring. For example, live barge-in enables a supervisor to snoop into an executive's system during working hours. Work productivity tools like Leapmax helps to gain takeaways from loads of employee activity data into micro-segmented analytics.
2. Define and measure inputs
One of the important aspects of supervising remote employees depends on the right management skills of supervisors. The management team should cascade work strategy with their team members regularly. Sharing feedback, organizing appreciation, and recognition programs through virtual platforms are also essentials.
Managers should make sure that every approach should enhance the integrity of the team. Supervisors and managers should focus on inputs and deliverables by the employees. An employee monitoring software can assist in tracking those inputs and align them correctly for team performance and evaluation.
3. Make team collaboration regular
Whether discussing work strategy or simple team collaboration, all it needs is an efficient remote team communication channel. A good remote collaboration tool helps to build and foster communication between hybrid teams. Using live communication with a feature to get assistance during working hours and team-based chat tools, video conferences are best in this regard.
To make remote communication really worthwhile and secure; remote team productivity monitoring software that comes with an integrated live chat tool and video conference platform is always preferable to separate platforms. A one-stop solution encourages smartness and speediness in your remote process.
4. Scheduling L&D sessions to enhance the quality of work
Employee training and development schedules are always targeted to improve the quality of work. To perform better, it's essential to conduct timely training sessions for your workforce. And whether it is a remote operation or "on-site" work, learning, and development sessions, the necessity of training remains the same.
No matter if you are training new hires or providing on-job training to your existing employees, all need the appropriate remote training tool.
Team productivity tools that come with an integrated Learning Management System (LMS) and virtual classroom platform does best. LMS makes the training team deliver and share coursework easily and fast. Integrating your remote training platform with a Knowledge Management (KM) platform always gives you an upper hand for your virtual team.
5. Establish a productivity baseline
Employees need to be much disciplined under remote working, especially when they are not used to it. So it is also crucial for the supervisors to draw a clear outline of what is expected from their remote workforce. Cascading daily tasks and making plans for the upcoming weeks is very important.
As a useful tip for working remotely, sharing the task list in advance makes a person more focused on getting the task done. And most importantly it is more schematic for a supervisor to keep track of every task or assignment and their progress.
6. Track individual progress
Remote operation is all about working outside office premises. This is why it is really important to supervise each individual's performance. The reason behind this is definitely the distribution of workload and correct evaluation of employee performance.
With activity insights you get of every employee through an employee monitoring software, it becomes easier to track who is working more and who is barely working when they are on duty.
7. Identify productivity trends and targets
Every person working under an organization should be aware of what is the current scenario and the result of their efforts. And this is true for both "in-house" and remote work. This is why publishing reports and business performance is crucial. Reports not only give a clear picture of the current scenario but also works as the primary component to make data-driven business decisions.
An employee productivity tracking software that features a user-oriented single-page dashboard viewing option is very useful. Now, why is a single-page dashboard viewing option always helpful?
It makes the management team draw an analytical view of each report simultaneously and endorse the opposite business strategies for future betterment.
Leapmax is a one-stop solution catering to all your hybrid workforce management needs
The major three aspects that an ideal remote workforce management strategy should cover are.
Live employee monitoring and updates
Data safety and crucial information protection
Remote team Collaboration
So, as a guide to managing a remote workforce successfully; it is always preferred to look for a team productivity tool and platform that caters to your difficulty of remote operation and can serve as a one-stop solution to every challenge.
Leapmax as a remote workforce management software is specially designed to cope with these drawbacks. This remote employee monitoring software comes with certain smart live-monitoring, regular screenshots, activity usage, data safety, and analytics features that will always ensure you enhanced operational efficiency.