Posted on:

April 30, 2021
Empathy based management for the stressed-out hybrid workforce
Get Started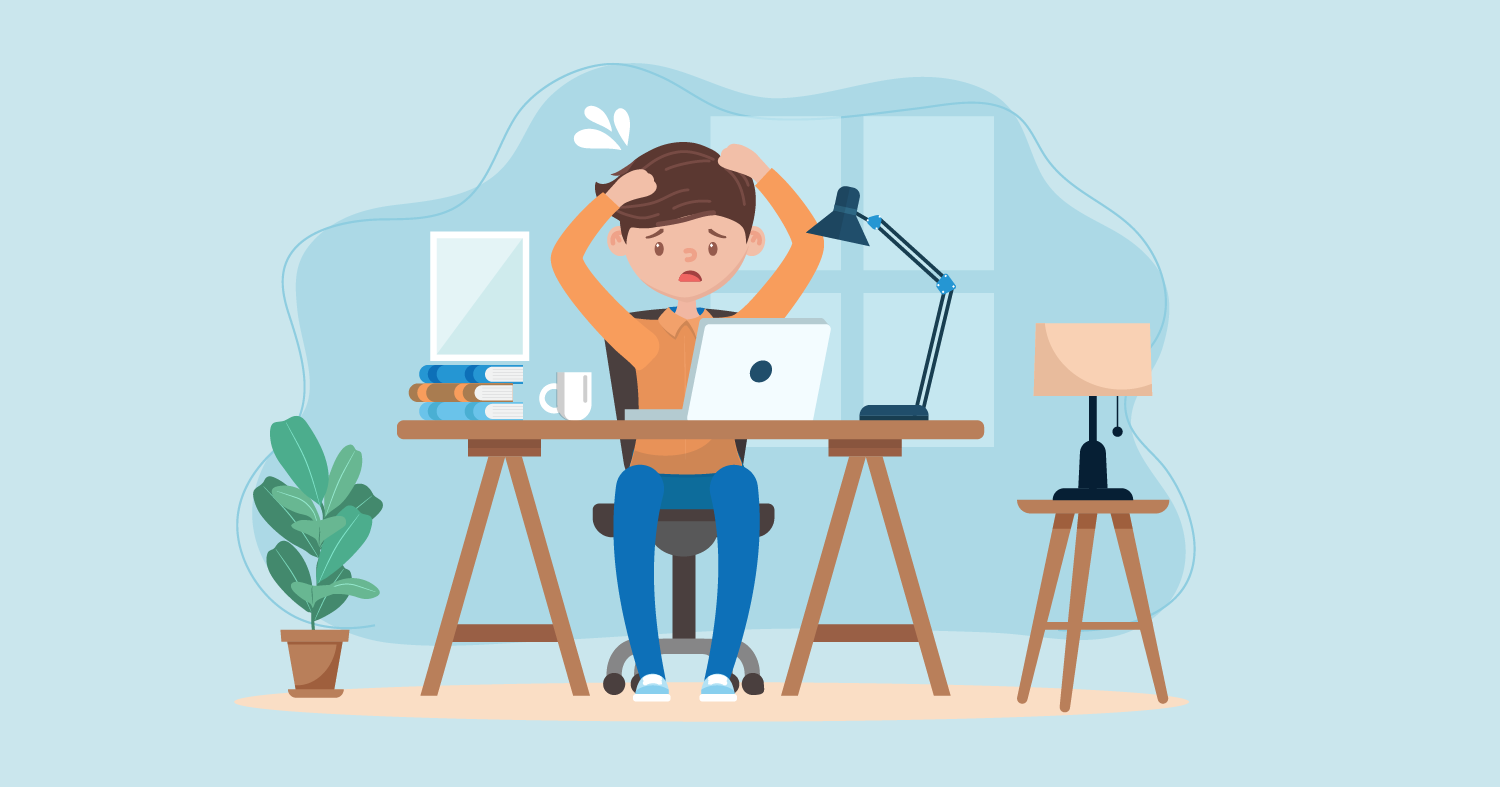 Work from home setup was extremely difficult for the millions of employees across the globe. As businesses were not used to the remote work earlier, employees were quite uncomfortable moving their professional lives to their homes. Like employees already under pressure and vulnerable, burnout in office work environments was now more prone to dissatisfaction in their work from home life.
The factors influencing or that could have long-term effects on the employees included work stress, following deadlines, avoiding distractions from colleagues, loud voices, and disturbances during their crucial meetings. As a result, such situations prevented employees from showing and establishing authentic empathetic connections with each other. The constant distractions during work could become the reason for destroying the team's potential, stopping them from delivering more productivity. Thus, we cannot even estimate the pressure they would experience working from home while maintaining a work-life balance.
When everything has shifted to remote work and enterprises, opt for a hybrid work model for not letting their businesses die because of the pandemic repercussions; managing remote teams and in-office ones has become vital. The rise of work from home culture has removed much of the face-to-face interactions of the conventional office environments. Where employees could have a bit of water-cooler chats and interact with each other within a brief period, remote work culture does not give them the freedom to communicate in that way. Therefore, keeping every communication essentials in mind, businesses need to implement tools that can help amplify empathy and collaboration in a hybrid workforce model.
Why empathy matter?
Empathy is the cornerstone of emotional intelligence, which means it increases the chances of building stronger relations. The organization should not describe it as showing that you care but internally lacking kindness towards other people. Empathy is more of putting yourself in someone else's shoes and feeling their emotions and perspective. When a workplace shows empathy, it will boost happiness, gratification, productivity, and retention. Managing remote teams with empathy will make them feel connected to the organization for longer, leaving no space for doubts or frustration. That is why, in work from home setups, employers must continue to develop programs and policies that establish an empathetic culture centered on employee wellness. Usually, work from arrangement ends up looking like employees should work with 24*7 availability, but that is not true. Employers know the value of employees' personal life and daily chores at home. Therefore, without making the employees feel stressed about being monitored or under continuous surveillance, building healthy work environments and recognizing the importance of empathy is crucial.
Empathy is the key to the hybrid workspace model
A study reveals that 83% of gen Z employees would choose an organization with a strong culture of empathy over an employer offering a slightly higher salary. (Source)
That's kind of unbelievable for the organizations to digest this but empathy will do wonders in productivity sometimes that even a high pay scale won't. Being kind never goes out of trend. It is that part of the happy and well-structured lifestyle where people showing empathy will automatically increase their goodwill among their peers. When employees feel cared for and appreciate at their workplace, their work will reflect their dedication and passion; overall fueling their morale.
However, this practice of implementing a work culture full of empathy isn't effectively translating into reality. It has taken a backseat after work from home started. So, how do companies can make their work culture stronger even after being caught in the high tides of the remote work battles? Simple! By slowly blending the practical approaches of today with some of the empathetic strategies mentioned below. Take a look:
Look out for the signs of distress in employees
Get visibility into every employee's challenges and concerns. Use maximum opportunities to show your employees that you care for them and they matter. Supervisors must understand the value and efforts they put into work and keep employees equal in team bonding. Organizations should guide how to tackle the circumstances that employees feel during work-based burnouts. Supervisors can learn to extend help in dealing with sensitive subjects arising from Pandemic difficulties. They can help employees work in alternative models like hybrid workspace where they can sometimes go to the office apart from their usual work from home setup.
Equip virtual connections and promote dialogue
Ensure that each of your employees is taking part, whether it's virtually held team-building activities or project-based meetings. Increase the chances for every employee not to feel let down when they put their perspective forward. To make this tactic successful, ensure that employees have adequate devices and online collaboration tools to make their voices heard. Today, video conferencing platforms are doing a magnificent job in amplifying remote collaboration efforts. Acknowledge that virtual communication is different, and every employee cannot be perfect in speaking up or raising hands. Thus, it is better to be respectful and keep things professional during the virtual meet-ups through online collaboration tools. Two-way dialogues between managers and employees will help them get the perspective and information they need.
Stimulate trust in your employees
Supervisors or managers can feel frustrated if they lose the visibility they once had into their employees. Work from home setup works like that. Not giving anyone the chance to see what other employee is doing until organizations have technologies like employee monitoring software with legal compliance. Employee monitoring does not facilitate micromanaging, but it keeps the senior managers to workers on the same page. Also, companies need to realize that a fixed perception of employees' performance would make the work go better. It will only pile up the stress and fatigue that employees would already have. Therefore, the best thing the managers can do is to suspend their disbelief and put absolute trust and confidence in the employees.
Reinforce organizational values
Companies have spent years and years maintaining the credibility of the organizational values and culture before the crisis hit. They made sure that how much important it was to create great experiences for the employees. Now in a work from home setup or hybrid work model, the organization needs to strengthen that conduct and compliance. Reinforcing clarity on the objectives that employees should accomplish would help and drive more engagement levels. If employees would feel cared for and see that company is addressing their challenges in reporting misconduct, the chances are they will feel less anxious about their job security.
Encourage recognition and innovation
In work from a home setup where employees juggle between taking care of family, household chores, giving their best in office work, things are likely to take a toll on them. Work culture comes with its own set of perks like scheduled meetings got delayed and messing up the timetable; leaning on online collaboration tools for showing up and participating fosters a solid signal for effective recognition. Giving recognition does not need to be monetary or include awards. It can be public acknowledgment, more development opportunities, tokens of appreciation, and so on. Recognition will increase the employee's willpower to put their best foot forward and contribute innovatively.
Summing up
Remote work or work from home setup may have blurred the lines between work and personal life, but it allows employers to look after their employees more carefully. In the present times, when businesses are working hard to beat uncertainty, online collaboration tools are making their way towards helping them. Thus, to make things streamlined in a work from home setup and making employees feel valued, cared and away from stress, empathy will always take center stage.