Posted on:

February 28, 2022
Working Hybrid In 2022? Here's What You Need To Reconsider
Get started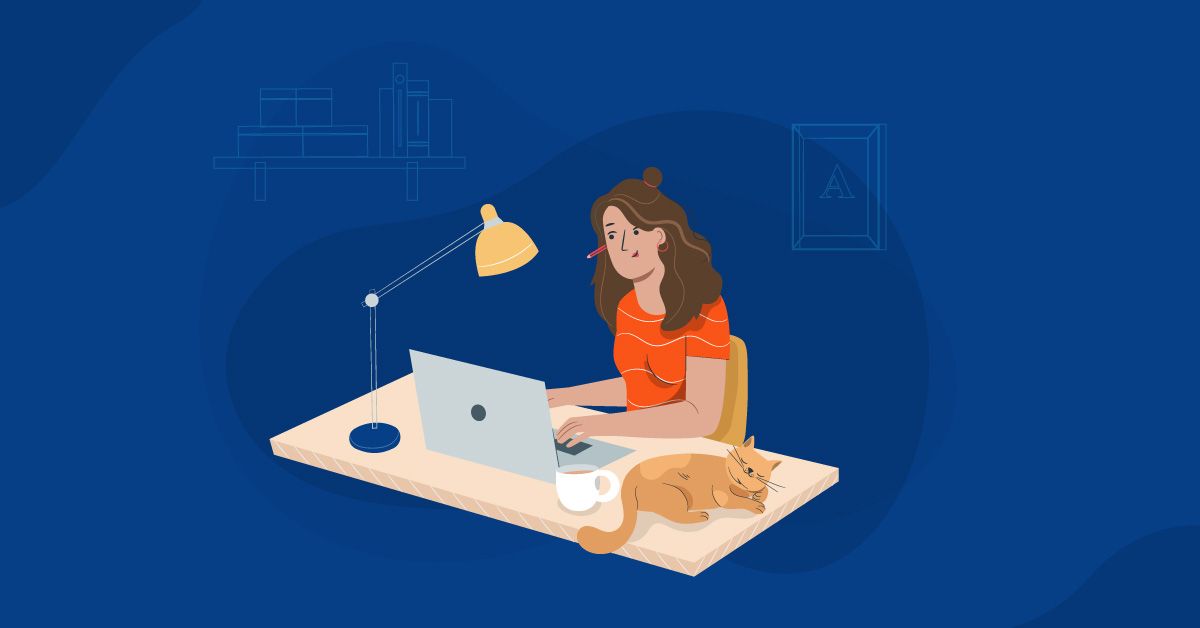 According to a report by Microsoft, around 70% of workers expect the remote work ecosystem to continue. The report further adds that 65% of them are looking for more in-person time with their colleagues. These contrasting trends point out that a working hybrid ecosystem is the reality of modern times that is here to stay in the long run.
It is expected that the hybrid work environment will see many meaningful changes and adaptations in 2022 as companies focus their energies on making it a scalable model for their operations. These changes will cover how employees are motivated, productivity is measured, and results are reported in a hybrid work environment.
The Emergence of a Hybrid Working Ecosystem
As companies were pushed into a hybrid working ecosystem with the COVID-19 onslaught, employees have increasingly realized the benefits of a hybrid ecosystem. As the name suggests, a hybrid work environment provides both in-office and remote work opportunities to its employees. It has been observed that employees enjoy better flexibility and work-life balance in a hybrid environment.
There is a need to reconsider factors that are expected to define the success of a hybrid work environment. The success of a hybrid work environment will depend on the right foundation that is laid in the initial phase. You need to define the contours regarding productivity, performance, collaboration, and employee well-being to ensure the success of the new ecosystem.
Before anything else, one of the most important factors is the realization that the hybrid work ecosystem is here to stay. You need to acknowledge that the needs of employees are different across various situations in a hybrid work ecosystem. These can be handled better in a hybrid environment.
Swiftly communicate with your hybrid workforce
Know More
Here are the 5 Factors that you Should Reconsider as you Plan to Continue on the Hybrid Work Mode in 2022
1. Managing Workforce Efficiency
You need to reconsider the metrics for measuring work efficiency in a hybrid environment. For instance, rather than tracking hours clocked, you should focus on results delivered by creating milestone-based performance metrics.
More importantly, the productivity measurement metrics need to guide employees towards the set goals, rather than making them feel that deadlines are hanging like a sword over their heads all the time.
You also need to trust your employees to figure out a model that works best for them. Along with your team, you need to play the role of an enabler rather than someone who is marching ahead passing orders.
As you change the metrics to check employee performance, you need to ensure equal importance on communication and collaboration and not just project numbers on a spreadsheet. Like in an offline system where employees do not work eight hours straight, the scenario is similar in a hybrid working environment. Therefore, it is essential to create opportunities that help employees connect on a more personal level.
2. Focus on Data-Driven Results While Working Hybrid
You need to move away from the traditional indices and gut feeling in a hybrid ecosystem and rely on data to make data-driven results. Several tools can help you get the right insights about employee behavior and productivity in a hybrid ecosystem.
You can rely on productivity tracking software for the hybrid workforce to help you respond better to changes in the work ecosystem. By understanding these changes and how employees behave in the hybrid ecosystem, you can create a culture where changes are made based on data and insights rather than intuition and offline measuring metrics.
You should spend some time selecting the right tools to help you measure productivity in the workplace in the hybrid ecosystem.
3. Build Solid Tech Infrastructure
One of the important requirements in a hybrid work environment is to have a solid tech infrastructure. What began with a subscription to a video conferencing platform has gone much beyond. The goal is to have a balanced approach in attaining high employee productivity and providing a good work-life balance.
In a hybrid ecosystem, work productivity tools are a must-have if you want to take maximum benefit out of the hybrid work environment. Best employee monitoring software for a hybrid workforce helps you create seamless operational efficiency for increased productivity.
You can create better opportunities for collaboration, coordination, and performance with the right time tracking software for a hybrid workforce. With technologies like artificial intelligence and machine learning used in work productivity tools, you have the opportunity to gain better results by integrating them into the hybrid work ecosystem.
In addition to putting in place the work productivity tools, you need to have other tools and platforms that help the employees do their jobs efficiently. The standard functions like video conferencing, team collaboration, data security, compliance, etc. would also be covered in the work productivity tools. You need to expand your horizon and get the right tech infrastructure that helps your team work efficiently in a hybrid ecosystem.
4. Employee Well-Being is a Necessity in Hybrid Working
Gone are the days when efforts towards employee well-being were seen as forthcoming and out-of-the-box steps to motivate the workforce. Today, it is necessary to handle employee well-being issues within a hybrid environment.
With 'The Great Resignation' being a real challenge for companies in developed countries, you need to provide a flexible ecosystem that helps employees stay interested in the role.
For instance, a record 4.53 million Americans quit their jobs in November 2021 alone, and experts believe that the trend will continue to impact the American workforce, with employees choosing to leave irrespective of whether the next job is in place.
In a hybrid work environment, you. Experts need to distance themselves from challenges like 'no-unplug time' and 'round the clock work' and create an ecosystem that helps employees maintain a balance.
5. Increased Collaboration
You need to rethink the entire concept of collaboration in a hybrid workplace. Employees increasingly feel isolated or lonely in a hybrid environment. While the weekly or bi-weekly catch-ups are essential, the never-ending meetings need not be a part of the daily culture of the organization to promote collaboration.
You need to realize that meetings and work go side-by-side in a hybrid ecosystem. Your role as a facilitator is more critical for creating opportunities that help employees collaborate and do projects in real-time.
There needs to be an element of a personal touch so that employees feel a sense of association. It is equally critical to talk about the changes being made in the ecosystem and how each person's contribution is helping the organization to meet its objectives. This will help improve the level of collaboration across activities.
Swiftly communicate with your hybrid workforce
Know More
Conclusion
These are the top factors that you should look at as you continue building the working hybrid ecosystem in current times. The focus on employee experience and company goals will help you get the right systems and processes to make the hybrid ecosystem work for you.
The main areas that need to be worked upon in a hybrid ecosystem can be broadly divided into productivity, connections, insights, and learning. You need to create focused activities based on these four pillars to create a hybrid work environment that encourages employees to achieve the set objectives and keeps them motivated with a positive attitude towards work and life.