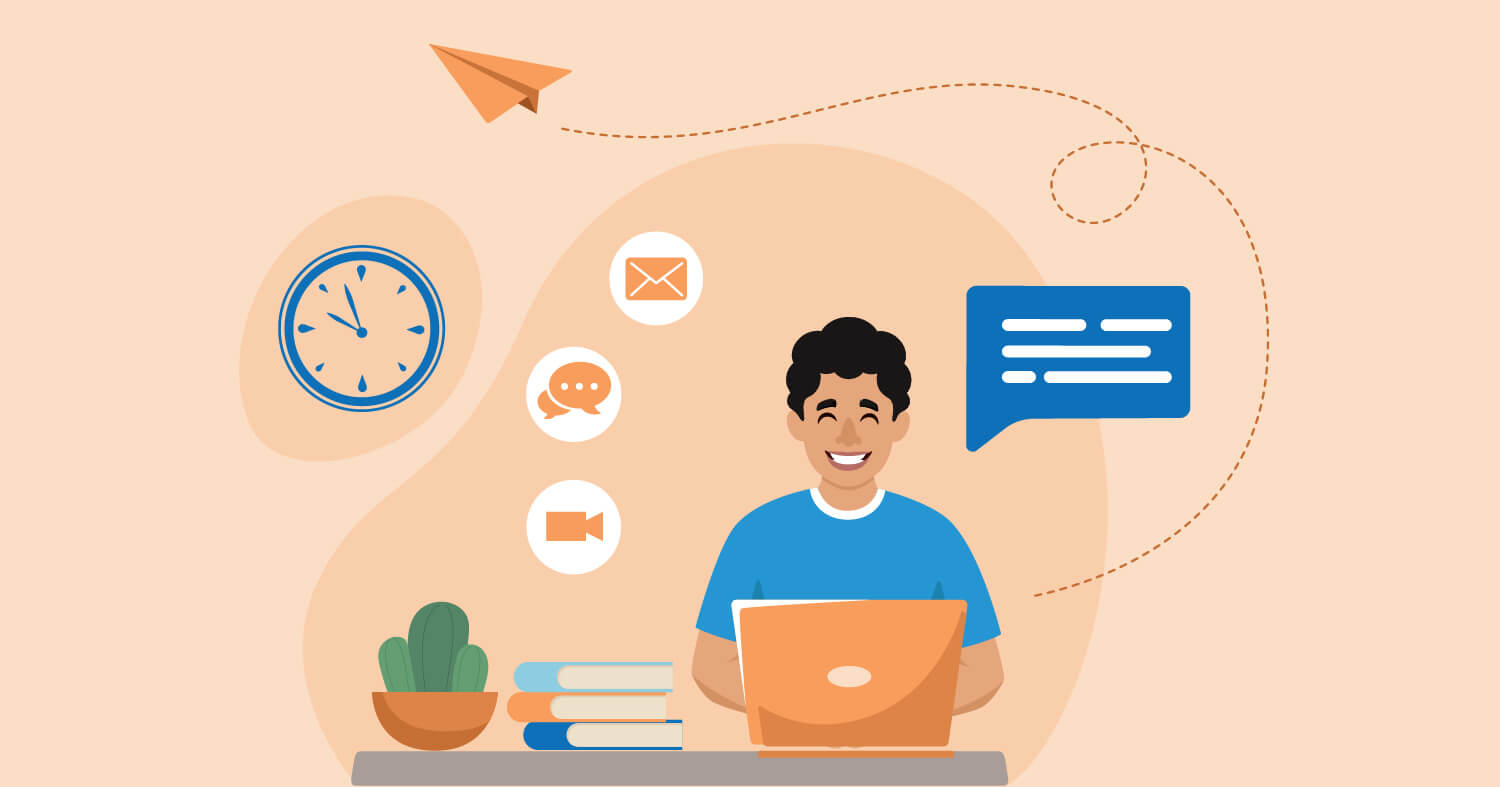 Answering the billion-dollar question: Why do companies need a flexible office?
Posted on:

April 7, 2021

The flexible office was in existence in the past as well but it was on a very limited scale. During and post-pandemic, when the global economy was upside down, there was growing urgency to cut operational costs. To survive in the market, it was only possible to reduce costs on company resources. An exponential increase in AI-led-IT has shown a quantum jump in its demand by all sectors of the economy. Thus, the need arises for a flexible office.
What is flexible working?
As against traditional working where working hours are fixed, inflexible working setup, working hours are flexible; workers can work from any location in the world. They only need a laptop and reliable internet connectivity. Technological advances have made it possible for remote workers to hold zoom meetings, store their data in the cloud. Highly effective mobile wi-fi has made it possible for them to discharge their duties from anywhere in the world.
Benefits of flexible working
Increase in Productivity
Remote working has enabled an increase in productivity of remote workers. Now, they can have a better work-life balance. They can spend quality time with their families, attend to domestic chores and control their time to arrange their schedule. Their time on daily commuting is saved which gives them ample opportunity to manage their time effectively.
Due to this, their motivation level is up. They have a better engagement with their peers and colleagues through interaction on Zoom or other platforms.
Even if they work in remote locations, with virtual meeting tools, integrated live chat tool, etc., they can feel to be part of the organization. Through online training and periodic meetings with their managers, the workers get an opportunity to receive constant feedback.
According to a study by Clare Kelliher and Deirdre Anderson, flexible workers have a high level of job satisfaction, commitment. They are likely to increase their voluntary effort in work as compared to those who don't work flexibly which in the end, increases the productivity of the company.
Access to best talent from the global pool
Flexible working gives access to a talented pool of resources on a global scale which was limited in traditional working. Companies are gaining a lot due to their inclusion of diversity in their work culture. Newer ideas and out-of-the-box solutions are contributing to the productivity and profitability of the organizations. This ensures employee retention for quite a long time.
Save on company infrastructure
With flexible working, there has been a reduction in rental cost for office building, reduced pressure on the demand for ergonomic furniture, reduced expenses on electricity, security, reduced logistics cost for transportation of employees through company transportation.
Reduction in stress and burnout due to commuting
Stress and burnout, common hassles of the daily commute, have been eliminated. This saves the employees some extra time which can be used for other activities. This is a welcome change for the employee as now they have ample time at their disposal to devote to their work.
A better work-life balance
A remote worker while discharging their duties also gets an opportunity to look after his family and attend to domestic chores which may sometimes be urgent. They are able to spend quality time with their families and also able to perform their duties without the office task getting affected. This is mainly achieved by using artificial intelligence tools which, for many organizations acts as a solution for work from home.
Tools like activity status which provides every user's active and idle time to the supervisor where the worker can take certain breaks to refresh and recharge themselves. All of this is done while being monitored under the supervisor which further can also be used to enhance complete employee productivity.
How companies can include flexible working in their setup?
Flexible working is gaining increased acceptance by a large number of companies and this trend is on an increasing scale. There are some inherent advantages to it like lower cost of operations, low employee attrition, higher employee motivation and engagement, greater access to a pool of talented workforce. But, if the implementation is not properly planned and properly communicated, then this model will not work well for the organization and remote employees will not be productive.
Following are some of the ways through which flexible working can be included in the setup of the organization:
Proper planning and its implementation
Proper planning is the key to success for any task. Likewise, here also the management should have a detailed plan for the implementation of flexible working. It includes a planned migration from fixed working to flexible working and this plan should be free from loopholes and stoppers with clear communication to all the employees about the intention of management for this migration.
Effective communication across the organization
To make flexible workers productive, effective communication channels are the key. Besides virtual online meetings, there should also be periodical interactions between managers and groups of employees to talk to them and get their updates on their current performance and plans.
Change agents should be properly trained
The team leaders and manager should be trained into the process of migration from fixed working to flexible working as the success lies here is of effective management and control of remote workers. To ensure productivity from them, it is necessary to communicate them of company's expectation from them, commit them to achievable and measurable targets on a day-to-day basis since, in remote working, workers are away from the discipline of fixed working schedule.
Begin with migration on a trial basis
Before rolling out the migration for the whole company, it should be done on a preliminary scale. This gives the management an opportunity to remove stoppers and bottlenecks in its implementation and to figure out how to properly manage remote workers. Such roadblocks should be eliminated and then full-scale controlled migration can be executed. Post-migration, there should be a continuous evaluation for this shift and the management should do a cost-benefit analysis in financial terms for this migration.
Conclusion
Needless to say, flexible working will continue to stay for a much longer period till no better option is explored. As change of adoption is permanent, companies should be now more tech savvy, should ensure continuity of operations in the present and should be relevant and tech ready in the future scenario.