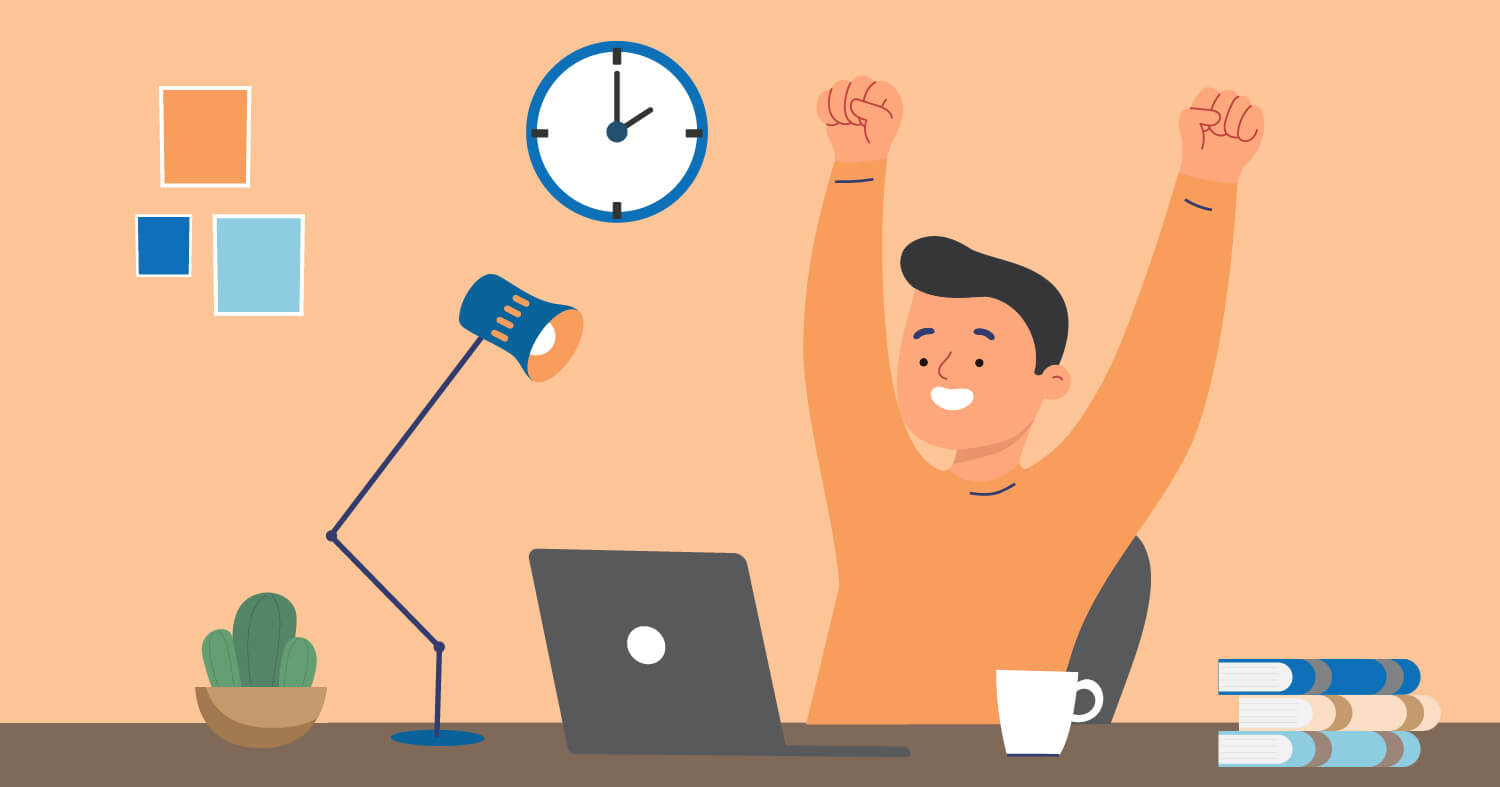 The power of working at home to lift positivity, productivity and profitability
Posted on:

April 12, 2021

Remote working is now a reality in the present scenario and will continue to stay for a long time as at present, it is the best option for both, workers and organizations. If managed expertly, remote working not only gives ailing organizations a new lease of life by cutting down most of their operational costs but it also gives a big relief to remote workers in the form of a break from daily commuting to the office, a work-life balance, and provides an opportunity to them to have quality time with their families.

But managing a remote workforce is not as easy as it seems to be as there are several roadblocks to its implementation and ensuring continuously improved productivity from the remote resources.
Need for productivity, profitability and positivity on the part of remote worker necessary for financial stability of the organization
For the companies to have better financial health and competitive edge over their competitors, it is crucial for its remote workers to be productive, profitable to their organization and should have a positive attitude towards discharging their duties. It is necessary to understand why these traits are essential for any organization to grow exponentially under stiff competition.
If the remote workers are not positive in their attitude and have not embraced remote working gracefully, then they will always feel at loss and might miss the companionship of their fellow workers and their office atmosphere. To be at their peak performance, they should be highly motivated and committed to their organization.
For the remote workers, to have a longer period with their organization, they have to be productive. No company pays salary to their inefficient workers. Such resources may get reasonable length of time to reform themselves, but in the end, they cannot expect longevity of their employment with their company.
If remote workers are highly motivated and productive, this will contribute to the profitability of the organization. Every remote worker who is highly motivated and productive is a key resource for their organization. It should be understood by all that no matter how advanced the technology or the level of Artificial Intelligence the company might be using will not make it profitable unless the human factor behind it is in place. So, the key to profitability lies in better utilization of human resources by the organization.
How to boost productivity, profitability and positivity for remote worker?
Everything for the organization to remain profitable is connected to the attitude of the remote workers. If they have a positive and winning attitude, then definitely there will be no excuse for them to underperform because they will outperform even under heavy odds. Senior management can play a great role in boosting up their morale.
Regular communication between a manager/top management and remote workers should be done either in the form of a one-to-one communication or communication in groups or through push communication where some important information is shared through intranet on company portal and through pull communication on a selective basis across the organization.
An effective communication can also be done by using some sort of online meeting platforms which will help in breaking the communication barriers between the remote workers and the management and will also instill belongingness in the hearts of the workers towards their organization.
If a remote worker is not productive, he/she will not be able to discharge their responsibility efficiently and will not contribute to their company's growth. The company, after giving the worker a reasonable length of time to reform will then eventually replace them. It is, therefore, in their interest to be productive and efficient in their working.
There are ample evidences which shows that when a worker shifts to remote working, their overall efficiency goes up because now, they are able to have a total command over their time and style of working, also allowing them to manage their time in the most effective way.
A study done on working from home by Nicholas Bloom, James Liang and other researchers from Stanford University on 16,000 workers of a travel agency revealed that working from home increases productivity by 13 percent due to a convenient work environment. In the same study, it was also found that while working from home, there is an improved work satisfaction among the workers and their attrition rates were decreased by 50 percent. (Source)
According to a survey conducted by FlexJobs, 95 percent of respondents said that they have been more productive while working from home because of more concentration time, a comfortable work environment, etc. (Source)
To improve productivity, the remote worker should stick to a fixed schedule while logging in and logging out as per their office timings. They should have a dedicated area in their house where there are minimal distractions. They should have some sort of privacy at their home office where they can concentrate on their work, can do some brain storming sessions or can have video conferencing with their teams.
On the part of the management, they can use artificial intelligence tools for monitoring the real-time working of remote workers and also giving them feedback on a time-to-time basis on their areas of improvement and by providing them some online training, if required for honing their skills for their continuous development which can be done with the help of desktop monitoring software or productivity monitoring software.
Needless to say, profitability is a function of employee motivation and productivity. If positivity and productivity are well-taken care of, then there's no doubt that any organization will not become profitable in its operations. Behind every technology, there is a human factor that should never be ignored. If resources are well taken care of and are nurtured well, then such organizations will definitely make profits that are beyond anybody's comprehension.
Takeaway
Human resources are the key to any organization's success. If these are well nurtured considering the high level of attrition in remote working, then definitely such organizations will have lowest rate of attrition. If attrition is high, then HR will always be hiring, training and on-boarding new employees who will take their own time to become fully operational.