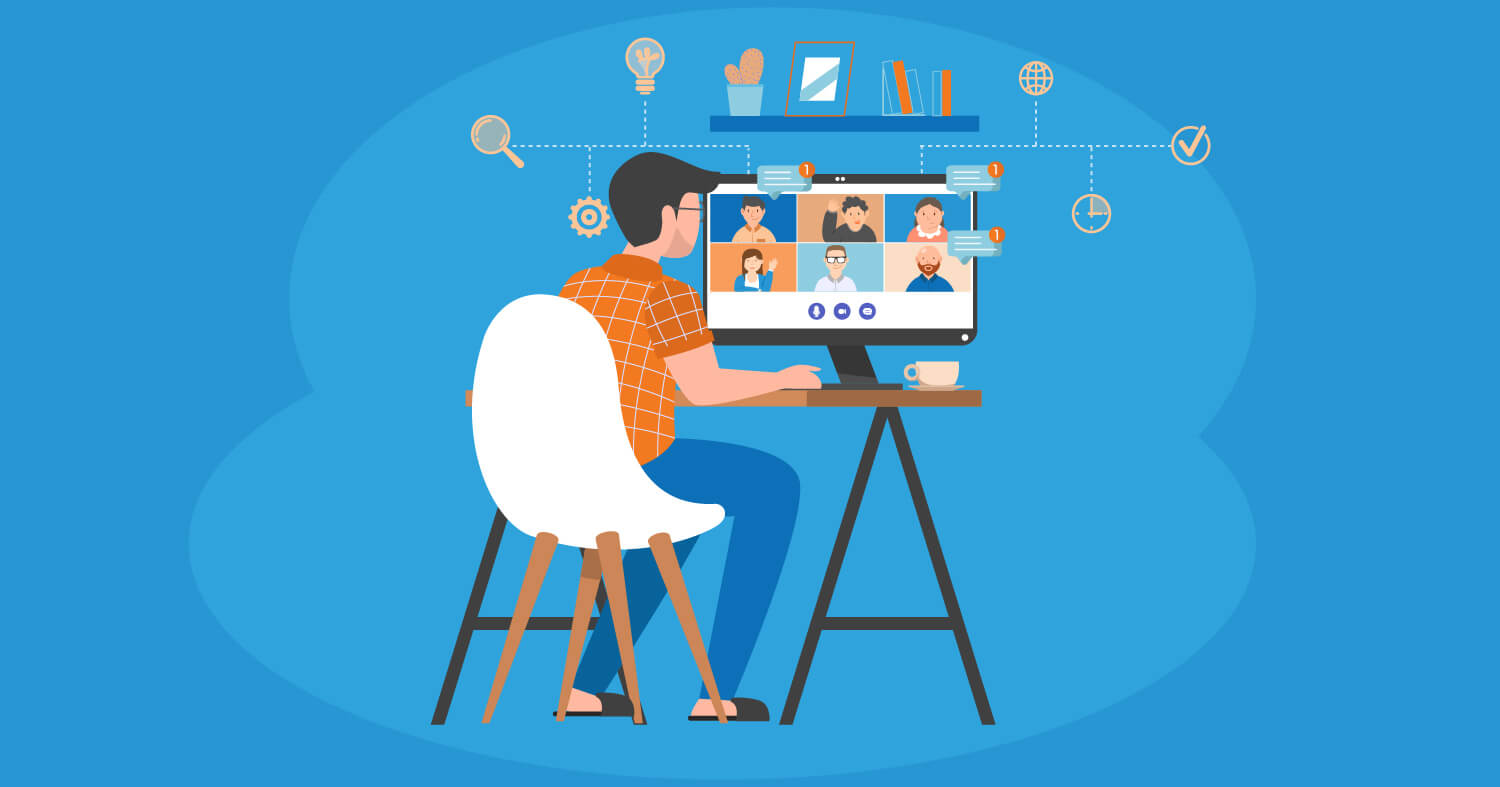 How employee conferencing tools can help organizations in hiring and training employees?
Posted on:

March 15, 2021

Because of employee conferencing tools, businesses are connected with their agents on a virtual platform regardless of their geographical locations. It has become easy for organizations to have real-time interactions with their employees. Video conferencing tools have bridged the gap between brands and employees and made distance conferencing seamless. A virtual platform for businesses, where two or more people can get visually connected and interact with each other.

Video conferencing tools run on the software which helps users to schedule meetings, share screens and allows files transfer quickly. Some common examples of video conferencing tools are Zoom, Skype, Google meets, etc.
Importance of video conferencing for business
Video conferencing makes it possible for businesses to communicate with several people, from any part of the world. Business owners can connect with their clients & employees and conduct discussions with ease. As all are connected on a single virtual platform it's possible to check their location and monitor their activities so that all the employees are under continuous observation.
Increased productivity
Businesses have been able to increase productivity by leveraging video conferencing as it allows employees to stay focused and alert during their discussions and meetings. Besides, it empowers them to complete their tasks on time. For businesses, a better way to engage employees. Isn't it?
During video conferencing, people see each other face-to-face, their body language, facial expressions which promote cooperation and make them feel close to their office. It also leads to better communication which creates a better understanding between the employer and employee.
How employee conferencing tools are helping businesses
in hiring and training employees?
Hiring made easy through employee conferencing tool
Video conferencing is a helpful tool for hiring employees. If we look back a few years, no one would have ever thought of remote working or even hiring. However, today, remote working is a growing reality, where the companies are hiring and training their employees online.
In online hiring, companies have the access to a larger talent pool regardless of their location. Video conferencing tools are cutting short the distance between recruiters and potential employees as they can meet face-to-face anytime from anywhere. As mentioned earlier, video conferencing allows employers to see the candidate's body language, facial expressions, how they respond to questions.
Employee conferencing offers greater flexibility to HRs and offers just the perfect solution for hiring and interviewing candidates. Instead of having every hiring manager and recruiter be present at the same time to meet with a candidate in person, they can simply join a video conference according to their convenience. This is also a solution for those candidates who cannot travel a thousand miles just for an interview.
Everything, from recruiting new candidates to managing their interviews, employee conferencing tools make it easier for businesses. Once the candidate gets on board, their performance can be reviewed and feedback can be provided through video conferencing.
Training of new recruits through Learning Management System
The global market of Learning Management System is growing at the Compound Annual Growth Rate (CAGR) of 20.5 % from 2019 which is expected to reach $28.1 billion by 2025. Asia-Pacific region will have the fastest growth. (Source)
Learning Management System is a web-based employee learning management tool that makes it possible to manage, plan, deliver and evaluate content for educational and training purposes for students and employees. LMS helps in the process of creating the course and delivering it. Companies and organizations are coming forward to welcome this tool to manage employee training and secure remote team collaboration by connecting all the employees through a common server link. It is an important tool for HR management to lead the career development path of all the employees.
Online training can be carried on with or without the presence of the instructor. Without the instructor's assistance, users can go through online training modules at their preferred time without disrupting their routine. The role of AI integrated with the conferencing tool in hiring and training Employees.
The use of video conferencing unified with Artificial Intelligence is one of the most successful methods for hiring remote employees. Since it allows face-to-face interaction, videos are a perfect way to interview remote candidates. Video interviews can be arranged and attended easily as candidates don't have to travel far.
Video interviewing processes by leveraging AI tools can help employers to understand the candidate's personality and characteristics by reading their facial expressions and body language. The method of AI-powered decision-making is much more precise. Nowadays, many organizations are working with facial recognition technologies to assess their candidates.
27% of HR leaders think that AI-powered solutions for employee training will have a positive impact on employee learning and development. (Source)
AI will play a major role in how candidates are recruited, onboarded and made a part of the organization. It can also contribute to training candidates in order to enhance their skill-set.
Summing up
Today, companies are preferring a hybrid mode of working, where some of their workforces will come to workplaces due to the nature of their job where physical presence is required and others will work from home. Employers would have to balance between on-site and off-site working while keeping the benefit of the organization. Businesses have to incorporate the urge and awareness of employees to work in a hybrid model. A lot of understanding and patience is required on the part of the employers so that any unbalancing should not lead to increased attrition as it will not be good for the company.